Matrix cell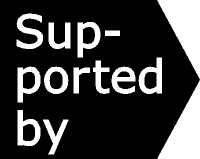 Title and link for copying Alcohol Matrix cell B2: Practitioners; Generic and cross-cutting issues
http://findings.org.uk/PHP/dl.php?file=Matrix/Alcohol/B2.htm&s=eb&sf=sfnos
CLOSE
Comment/query to editor
Drug Matrix
Alcohol Matrix

S Seminal studies  K Key studies  R Reviews  G Guidance  more Search for more studies
Links to other documents. Hover over for notes. Click to highlight passage referred to. Unfold extra text

Alcohol Matrix cell B2: Practitioners; Generic and cross-cutting issues
S Intractable 'alcoholics' became normal patients (1970). Remarkable series of US studies from the late 1950s transformed 'skid row alcoholics' from patients who virtually never attended for treatment after being seen in the emergency department to normal attendees; secret was not to change them, but how they were treated by staff, replacing hostility with warmth and respect. See also slide presentation and video, which end by focusing on the featured studies.
S Some counsellors inspire retention, others rapid drop-out (1976). Trainee alcohol counsellors at a US alcohol treatment clinic varied widely in their records of retaining patients; professional and personal experience of alcoholism did not account for the variation.
S Therapy-related social skills of counsellors strongly related to patient relapse (1981). US study at an inpatient alcohol unit found strong links between the empathy, genuineness, respect, and concreteness exhibited by counsellors in response to written cameos of typical patient/family comments and how many of their patients had relapsed two years after leaving
chart. Related study below. Discussion in bite's Highlighted study section.
K Rapport-generating counsellors improve retention (2002). Replication at a Finnish alcohol clinic of above US study found that in an outpatient setting, greater initial counsellor and client rapport was followed by more patients completing treatment, and that responses to the US cameos predicted which counsellors would on these measures be most effective.
K Reinforcing 'change talk' helps curb problem drinking (2009). Micro-analysis of tapes of motivational interviewing sessions in the US Project MATCH trial led to the appealingly simple and plausible conclusions that "What therapists reflect back, they will hear more of", and that promoting talk about change promotes change itself. However, the study was not designed to establish causality.
K Can therapists be too accommodating? (2009). Rarely has counselling been so deeply analysed as in this US study which found that some counsellors generate relationships with clients which feed through to better outcomes – but also that the 'best' relationship builders are not on average the most effective. Discussion in bite's Issues section.
R Some therapists are just better than others (2012). Ingenious analysis finds that across therapies for behavioural and mental health problems the contribution of the therapist to the creation of a strong alliance and resultant improvement in outcomes is greater than that of the patients: "These results suggest that some therapists develop stronger alliances with their patients (irrespective of diagnosis) and that these therapists' patients do better at the conclusion of therapy."
R Therapist effects more important than specific treatments (2014). In substance use treatment, "one of the best indicators of clients' retention and outcome is the particular counselor to whom they happen to be assigned," was this essay's assessment of the evidence. Among the reasons were therapist expectancy of good outcomes, allegiance to the treatment approach they are providing, interpersonal skills including (
below) empathy, and how competently they provide the therapy. A free downloadable copy may be available.
R Select and evaluate clinicians based on 'track records' (2000). After exploring the evidence for just about every way you could think of to identify the most effective substance use clinicians, concludes that "past assumptions that levels of training, experience, or other simple therapist variables" would work are mistaken, and that there is no substitute for monitoring actual performance. Free copy may be available. See bite's Where should I start? section.
R Complexity demands socially skilled and flexible therapists (2016). From Drug and Alcohol Findings, an issue-focused essay on the role of staff in brief interventions and addiction treatment, emphasising that the complexity of interacting variables which therapists have to respond to belies easy, uniform answers.
R Authoritative, evidence-based assessment of how best to relate to therapy clients (American Psychological Association, 2011). Effective ways to relate to therapy clients (including those with substance use problems) common to different therapeutic traditions, like forming a therapeutic alliance, demonstrating empathy, and adjusting to the individual. Also what to avoid (of which more in bite's Issues section), like confrontation, negativity about the client, and inflexible adherence to one method.
R Relationship factors in treating substance use disorders (2006). Chapter in book on principles of therapeutic change written for the American Psychological Association; covers therapeutic alliance and family/peer support.
R Directiveness is a key dimension of therapeutic style (2006). We all know people who bristle when we take the lead, others who gladly take a back seat. In substance use treatment too, the interaction of therapist 'directiveness' with client preferences seems the most consistently influential dimension of interpersonal style. Discussion in bite's Issues section.
R Is low therapist empathy toxic? (2012). That was the title of a review which synthesised findings on the relationship between therapist empathy ratings and substance use outcomes. It found that "empathy may exert a larger effect in addiction treatment than has been generally true in psychotherapy, accounting in some studies for a majority of variance in client outcomes." A free downloadable copy may be available. Discussion in bite's Issues section.
G Official British guidance on how to assess and treat problem drinking (National Institute for Health and Care Excellence, 2011). Recommendations from Britain's health technology advisers on overall principles and particular interventions. Among the former are that therapeutic staff should aim to build a trusting relationship with clients and work in a supportive, empathic and non-judgmental manner.
G Principles of substance use treatment (2006). Integrates reviews and guidance commissioned by the American Psychological Association (APA), in particular on relationship factors in relevant chapter of APA book. For clinicians, says "Development of an effective therapeutic alliance is crucial" and inter alia recommends accurate empathy, respect for client's experience, avoiding confrontational struggles, titrating confrontation to client's "reactance", and providing goal direction and a moderate level of structure for the therapy. Free download may be available.
more This search retrieves all relevant analyses.
For subtopics go to the subject search page and hot topic on treatment staff.