Matrix cell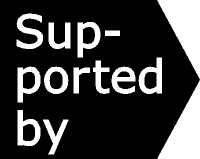 Title and link for copying Alcohol Matrix cell B2: Practitioners; Generic and cross-cutting issues
http://findings.org.uk/PHP/dl.php?file=Matrix/Alcohol/B2.htm&s=eb
CLOSE
Comment/query to editor
Drug Matrix
Alcohol Matrix

S Seminal studies  K Key studies  R Reviews  G Guidance  more Search for more studies
Links to other documents. Hover over for notes. Click to highlight passage referred to. Unfold extra text

.
Alcohol Matrix cell B2: Practitioners; Generic and cross-cutting issues
S How to make patients want to come to your clinic (1970). Remarkable series of US studies from the late 1950s proved that an alcohol clinic's intake and attendance can be transformed by systematically treating patients with warmth and respect.
S Some counsellors inspire retention, others rapid drop-out (1976). At a US alcohol treatment clinic trainee alcohol counsellors differed greatly in their record of retaining patients; professional and personal experience of alcoholism did not account for the variation.
S Interpersonal functioning of counsellors (1981). US study set in a hospital alcohol clinic found strong link between the empathy, genuineness, respect, and of counsellors and their patients' post-treatment relapse.
K Rapport-generating counsellors improve retention (2002). Replication of above seminal study at a Finnish outpatient alcohol clinic found mutual client/counsellor rapport predicted retention and it was possible to identify in advance which counsellors would generate such feelings.
K Reinforcing 'change talk' key to curbing problem drinking (2009). Micro-analysis of tapes of motivational interviewing sessions in the US led to the appealingly simple and plausible conclusions that "What therapists reflect back, they will hear more of", and that promoting talk about change promotes change itself.
K Can therapists be too accommodating? (2009). Rarely has counselling been so deeply analysed as in this US study which found that some counsellors generate relationships with clients which feed through to better outcomes – but also that the 'best' relationship builders are not on average the most effective.
R Clinicians' impact on treatment quality (2000). Impacts on retention and outcome related to professional characteristics, recovery status, adherence to protocols, countertransference, alliance, personality, beliefs about treatment, and professional practice issues. Download also from here.
R Common relationship factors (American Psychological Association, 2011). Effective ways to relate to psychotherapy clients (and by extension, other clients and patients) like forming a therapeutic alliance, being empathic, and appropriately adjusting to the individual ... and what to avoid.
R Relationship factors in treating substance use disorders (2006). Chapter in book on principles of therapeutic change written for the American Psychological Association; covers therapeutic alliance and family/peer support.
R Directiveness is key therapy style dimension (2006). Some people bristle when someone else takes the lead, others gladly take a back seat. In therapy too, directiveness matters.
R Good therapeutic relationships mean patients stay longer (2005). Therapeutic relationship between patient and worker early in treatment was more consistently related to engagement and retention than to substance use outcomes, especially when those outcomes were assessed at times distant from the assessment of the alliance.
G Treatment principles (2006). Based on guidance commissioned by the American Psychological Association (APA), in particular on relationship factors in relevant chapter of APA book. Download also from here.
more This search retrieves all relevant analyses.
For subtopics go to the subject search page and hot topic on treatment staff.