Matrix cell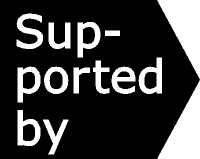 Title and link for copying Alcohol Matrix cell C3: Management/supervision; Medical treatment
http://findings.org.uk/PHP/dl.php?file=Matrix/Alcohol/C3.htm&s=eb
CLOSE
Comment/query to editor
Drug Matrix
Alcohol Matrix

S Seminal studies  K Key studies  R Reviews  G Guidance  more Search for more studies
Links to other documents. Hover over for notes. Click to highlight passage referred to. Unfold extra text

Alcohol Matrix cell C3: Management/supervision; Medical treatment
S Organisational factors affect training impact (1980). English study including doctors and nurses found that without the opportunity to gain further experience in working with problem drinkers and the support of experienced colleagues, the effects of training are less and less well sustained.
S Listening management transforms alcohol clinic (1970). Remarkable series of US studies from the late 1950s proved that an alcohol clinic's intake and attendance can be transformed by a management which listened to the patients and systematically ensured they were treated with warmth and respect. More in this slide presentation and video, which end by focusing on the studies.
S Some counsellors inspire retention, others rapid drop-out (1976). Turning the spotlight on recruitment, at a US alcohol treatment clinic trainee counsellors differed greatly in patient retention. Neither experience of alcoholism treatment nor further on-the-job training greatly affected performance.
S Interpersonal functioning can be measured (1981). US study in a hospital alcohol clinic used a simple written method to score the therapy-related social skills of counsellors, which were strongly related to their patients' post-treatment relapse.
K How to identify rapport- and retention- generating counsellors (2002). Replication of above seminal study at a Finnish outpatient alcohol clinic used the same system to identify which counsellors would generate the mutual client/counsellor rapport associated with retention.
K Receptive trainees make training work (2004). US study at medical centre addictions programme suggests that recruiting the 'right' clinicians who have not been trained in motivational interviewing would be better than choosing the 'wrong' ones who have been, and the former gain most from training.
K Stepping up intensity of care does not help (1999). From Canada the first evaluation of 'stepped care' for heavy drinkers found no added benefit from offering further treatment only to those who did not respond to initial therapy, but the study was not a definitive refutation of this cost-saving strategy.
R Implementation strategies ([Australian] National Centre for Education and Training on Addiction, 2008). Lessons from health promotion and medical care on how to improve addiction treatment practice by introducing research-based innovations, including common medical education and training strategies.
G What counts as competence in treatment staff? ([UK] Skills for Justice, regularly updated). Competence criteria and training and learning opportunities for substance use specialists in the health and social care sectors, collated by Skills for Justice, a charity licensed by government to support employers to develop and sustain a skilled workforce.
G Staff development toolkit ([UK] National Treatment Agency for Substance Misuse, 2003).
G NICE advises stepped care ([UK] National Institute for Health and Clinical Excellence, 2011). Endorses trying the least intensive potentially appropriate treatment and only 'stepping up' to more intensive and costly approaches if the initial attempt does not work.
G Models of care for alcohol misusers ([UK] Department of Health and National Treatment Agency for Substance Misuse, 2006). Includes (from page 74) quality criteria for managing alcohol services.
G US patient placement criteria (American Society of Addiction Medicine, 2013). Most widely used system for determining the intensity and level of care needed for an individual patient. Supplement focuses on medication-based treatments for alcohol use problems.
more This search retrieves all relevant analyses.
For subtopics go to the subject search page.