Matrix cell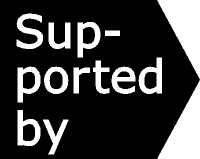 Title and link for copying Alcohol Matrix cell D2: Organisational functioning; Generic and cross-cutting issues
http://findings.org.uk/PHP/dl.php?file=Matrix/Alcohol/D2.htm&s=eb
CLOSE
Comment/query to editor
Drug Matrix
Alcohol Matrix

S Seminal studies  K Key studies  R Reviews  G Guidance  more Search for more studies
Links to other documents. Hover over for notes. Click to highlight passage referred to. Unfold extra text

Alcohol Matrix cell D2: Organisational functioning; Generic and cross-cutting issues
S Work environment affects impact of training on willingness to work with drinkers (1980). English studies spotlighted the availability of experience in working with problem drinkers, support of experienced colleagues, and constraints at work including time, prioritisation, and organisational policy.
K Organisational health of British treatment services (2009). Clients engaged best when services fostered communication, participation and trust among staff, had a clear mission, but were open to new ideas.
K Place your agency in front of a potentially unflattering mirror (2007). In the USA, feeding back scores from the organisational health scale used in a British study motivated less well functioning agencies to commit to an improvement programme.
R Policy strategies for improving outcomes (2011). Includes organisational changes like improving managerial capacity and business practices and submitting the organisation to external scrutiny.
R Organisational dynamics of the change process (2011). US review structures findings from the most comprehensive and systematic attempt yet to map the processes involved in effective treatment, including the organisational dynamics of implementing and sustaining innovations.
R Implementing continuing care interventions (2011). How to ensure patients who need it receive long-term care or aftercare.
G Implementing change ([US] Substance Abuse and Mental Health Services Administration, 2009). How to assess an organisation's capacity to identify priorities, implement changes, evaluate progress, and sustain effective programmes, and how to implement these programmes.
G Theory into practice strategies ([Australian] National Centre for Education and Training on Addiction, 2005). From one of the world's major workforce development agencies for the addictions field. Chapter 7 on managing organisational change includes the organisational factors which impede or promote change and how to manage them.
G Assessing whether the workforce has the required knowledge, skills and ability (NHS Health Scotland, 2009). Desired competencies and assessing the training needs of Scotland's substance misuse workforce at all levels, from generic workers who deal peripherally with the issue to specialists. Though mainly for commissioners and local areas, says treatment organisations may also want to use the guide to assess training needs of their employees.
G Establishing and running non-residential programmes ([US] Substance Abuse and Mental Health Services Administration, 2006). US consensus guidance.
more This search retrieves all relevant analyses.
For subtopics go to the subject search page and hot topic on why some treatment services are more effective than others.