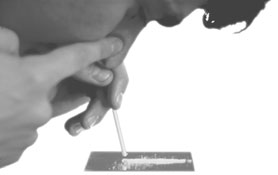 Collection
Drugs: the complete collection
All Effectiveness Bank analyses to date of documents related to use and problem use of illegal drugs starting with the analyses most recently added or updated, totalling today 815 documents.

Click blue titles to view full text in a new window


Use the selectors at the bottom to turn to the next page in the list of documents
---
STUDY 2017 HTM file
An evaluation of the Government's Drug Strategy 2010
HM Government
HM Government, 2017
"Contribut[ing] greatly to the evidence base for the Government's new Drug Strategy", an evaluation of the Drug Strategy 2010.
STUDY 2008 HTM file
Benefits of residential care preserved by systematic, persistent and welcoming aftercare prompts
Lash S.J., Burden J.L., Parker J.D. et al.
on the web
Systematically applying simple prompts and motivators can improve aftercare attendance and help sustain progress made during initial residential treatment, offering a way to preserve the benefits of the investment made by patients, services and funders.
STUDY 2015 HTM file
Changing patterns of substance misuse in adult prisons and service responses
HM Inspectorate of Prisons
[UK] HM Inspectorate of Prisons, 2015.
Inspection findings on individual prisons were supplemented by fieldwork in eight prisons in 2014 to generate an overall picture of drug use and responses to it in prisons and England and Wales. In the face of rapidly changing and varied drug use patterns, policy and operational responses were seen as insufficiently flexible and dynamic, though treatment had dramatically improved.
DOCUMENT 2017 HTM file
2017 Drug Strategy
HM Government.
HM Government, 2017
Continuing in the vein of its precursor, the UK Government's new drug strategy pledges to tackle drug use and dependence through reducing demand, restricting supply, and building recovery, and adds to this a further ambition to drive global action.
REVIEW 2012 HTM file
The effectiveness of incarceration-based drug treatment on criminal behavior: A systematic review
Mitchell O., Wilson D.B., MacKenzie D.L.
Campbell Systematic Reviews: 2012, 18
Strongest support for 'therapeutic community' approach to incarceration-based drug treatment according to robust review of evidence – with consistent reductions found in both drug relapse and recidivism.
REVIEW 2016 HTM file
Psychosocial interventions for psychostimulant misuse (Review)
Minozzi S., Saulle R., De Crescenzo F. et al.
Cochrane Database of Systematic Reviews, 2016
A review revealing contingency management may be a promising treatment option for problem cocaine and amphetamine use, but unable to answer the big question – 'is one psychosocial approach more effective than the others and in what circumstances?'
STUDY 2015 HTM file
Using behavioral triage in court-supervised treatment of DUI offenders
Carey S.M., Allen Theresa H., Einspruch E.L. et al.
Alcoholism Treatment Quarterly: 2015, 33, p. 44–63.
From California, the first evaluation of a system which escalated drink/drug drivers to treatment if they failed a less intensive sentence found significantly reduced recidivism and accidents, and evidence that injuries related to accidents also fell.
STUDY 2014 HTM file
Effectiveness of training family physicians to deliver a brief intervention to address excessive substance use among young patients: a cluster randomized controlled trial
Haller D.M., Meynard A., Lefebvre D. et al.
Canadian Medical Association Journal: 2014, 186(8), p. 263–272.
Can a brief intervention delivered by trained GPs impact on young patients' excessive drinking and cannabis use? Set in French-speaking Switzerland, this study examines outcomes over a 12-month period.
HOT TOPIC 2017 HTM file
Promoting recovery through employment
Ashton M., Davies N.
One of our hot topics offering background and analysis on important issues which sometimes generate heated debate. Employment is seen as the key to lasting recovery, but how realistic is it for people whose lifestyles have revolved around using and obtaining drugs?
HOT TOPIC 2017 HTM file
Cannabis is worth bothering with
Ashton M., Davies. N.
'Hot topics' offer background and analysis on important issues which sometimes generate heated debate. Despite heroin, crack and overdose deaths at record levels, we examine the proposition that cannabis use is worth bothering with, including reports that stronger products are aggravating harms, prospects of recovery from problem use, and the emerging response to synthetic forms of cannabis like 'spice'.
---
Select search results page

PREVIOUS
|
NEXT

1
2
3
4
5
6
7
8
9
10
11
12
13
14
15
16
17
18
19
20
21
22
23
24
25
26
27
28
29
30
31
32
33
34
35
36
37
38
39
40
41
42
43
44
45
46
47
48
49
50
51
52
53
54
55
56
57
58
59
60
61
62
63
64
65
66
67
68
69
70
71
72
73
74
75
76
77
78
79
80
81
82