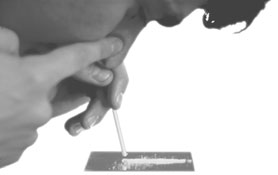 Collection
Drugs: the complete collection
All Effectiveness Bank analyses to date of documents related to use and problem use of illegal drugs starting with the analyses most recently added or updated, totalling today 815 documents.

Click blue titles to view full text in a new window


Use the selectors at the bottom to turn to the next page in the list of documents
---
HOT TOPIC 2017 HTM file
Overdose deaths in the UK: crisis and response
Ashton M.
One of our selection of hot topics – important issues which sometimes generate heated debate. Why did the fall in UK drug overdose deaths in 2009 to 2012 so decisively reverse in the following years? A life-threatening turn away from harm reduction, or simply an ageing population of heroin users?
HOT TOPIC 2017 HTM file
Overdose antidote naloxone takes harm-reduction centre stage
Ashton M.
'Hot topics' offer background and analysis on important issues which sometimes generate heated debate. National programmes distributing the opiate overdose antidote naloxone have become the great hope for curbing the rise in overdose deaths, but England is lagging behind the rest of the UK – and planning for the likelihood not of recovery but relapse may for some services and patients be hard to accept.
REVIEW 2013 HTM file
The comparative effectiveness of outpatient treatment for adolescent substance abuse: A meta-analysis
Tanner-Smith E.E., Wilson S.J., Lipsey M.W.
Journal of Substance Abuse Treatment: 2013, 44, p. 145–158.
Multi-prong therapies centred on the family emerge as probably the most effective in this comprehensive and careful synthesis of the results of trials of non-residential programmes for substance using teenagers – but do the outcomes warrant the extra costs?
STUDY 2018 HTM file
The impact of compliance with a compulsory model of drug diversion on treatment engagement and reoffending
McSweeney T., Hughes C., Ritter A.
Drugs: Education, Prevention and Policy: 2018, 25(1), p. 56–66.
Further evidence from England that schemes which force people arrested for certain offences to be tested for heroin or cocaine use and if positive to be assessed for treatment do not pay back in terms of treatment engagement or crime reduction.
STUDY 2016 HTM file
Effectiveness of Scotland's National Naloxone Programme for reducing opioid-related deaths: a before (2006–10) versus after (2011–13) comparison
Bird S.M., McAuley A., Perry S. et al.
Addiction: 2016, 111(5), p.883–891.
In 2011 Scotland became the first country to fund a national policy of distributing the opiate-blocker naloxone to prevent deaths involving opiate-type drugs. According to this evaluation it did prevent deaths where the effect was most likely to be seen – in the weeks after release from prison.
STUDY 2016 HTM file
Reducing opioid-related deaths in the UK
Advisory Council on the Misuse of Drugs
[UK] Advisory Council on the Misuse of Drugs, 2016.
The UK's official drug policy advisers conclude that the ageing profile of heroin users with increasingly complex health needs has contributed to recent increases in drug-related deaths, and that to hold down the increases government must maintain investment in substitute prescribing programmes like methadone maintenance.
STUDY 2016 HTM file
After FDAC: outcomes 5 years later (final report)
Harwin J., Alrouh B., Ryan M. et al.
Lancaster University, 2016
Five-year follow-up of London families finds better outcomes among those in the Family Drug and Alcohol Court than ordinary care proceedings.
STUDY 2015 HTM file
Fatal opioid poisoning: a counterfactual model to estimate the preventive effect of treatment for opioid use disorder in England
White M., Burton R., Darke S. et al.
Addiction: 2015, 110, p. 1321–1329
First robust analysis estimates that between 2008 and 2011, 880 opioid-related 'overdose' deaths were prevented each year by addiction treatment in England, reducing total deaths by over 40%.
REVIEW 2017 HTM file
An evidence review of the outcomes that can be expected of drug misuse treatment in England
Burkinshaw P., Knight J., Anders P. et al.
Public Health England, 2017
English treatment systems perform at least as well as other countries on a number of measures, but have a considerably higher rate of drug-related deaths than elsewhere in Europe. As well as pursuing harm reduction and recovery, this report stresses the importance of social integration as an objective.
STUDY 2015 HTM file
Impact of treatment for opioid dependence on fatal drug-related poisoning: a national cohort study in England
Pierce M., Bird S.M., Hickman M. et al.
Addiction: 2015, 111, p. 298–308.
Implication of this English study is that to save the lives of people dependent on heroin or similar drugs, they should be engaged and retained in substitute prescribing programmes like methadone maintenance until there is little risk of their relapsing after leaving. Shortly after leaving residential/inpatient settings was the highest risk period.
---
Select search results page

PREVIOUS
|
NEXT

1
2
3
4
5
6
7
8
9
10
11
12
13
14
15
16
17
18
19
20
21
22
23
24
25
26
27
28
29
30
31
32
33
34
35
36
37
38
39
40
41
42
43
44
45
46
47
48
49
50
51
52
53
54
55
56
57
58
59
60
61
62
63
64
65
66
67
68
69
70
71
72
73
74
75
76
77
78
79
80
81
82