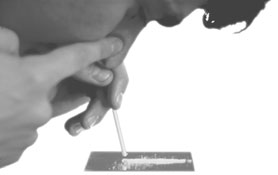 Collection
Drugs: the complete collection
All Effectiveness Bank analyses to date of documents related to use and problem use of illegal drugs starting with the analyses most recently added or updated, totalling today 815 documents.

Click blue titles to view full text in a new window


Use the selectors at the bottom to turn to the next page in the list of documents
---
STUDY 2015 HTM file
Understanding the costs and savings to public services of different treatment pathways for clients dependent on opiates
[UK] Department for Work and Pensions.
[UK] Department for Work and Pensions, 2015.
Though set up to determine whether the public purse would gain by sending more opiate-dependent clients to residential rehabilitation, this UK government report declared itself unable to conclude one way or the other, but did judge it "highly unlikely" that these treatments' extra expense would be offset by extra savings.
REVIEW 2014 HTM file
A review of buprenorphine diversion and misuse: the current evidence base and experiences from around the world
Lofwall M.R., Walsh S.L.
Journal of Addiction Medicine: 2014, 8(5), p. 299–388.
Practice-oriented review of what we know about the diversion (to other people) and misuse (mainly by injecting it) of buprenorphine used in the treatment of opiate dependence, featuring extended, practical guidance on how to identify and respond to these life-threatening behaviours as a therapeutic challenge rather than a disciplinary issue.
STUDY 2009 HTM file
The Drug Treatment Outcomes Research Study (DTORS): final outcomes report
Jones A., Donmall M., Millar T. et al.
[UK] Home Office, 2009.
Over 10 years since the last attempt, in 2006 a national study assessed the progress of patients starting drug treatment in England. A year later drug use and crime were down and social costs saved, but wider life improvements were minor compared to treatment costs.
DOCUMENT 2014 HTM file
Community management of opioid overdose
World Health Organization.
World Health Organization, 2014.
Experts convened by the World Health Organization judged the risk-benefit profile to be strongly in favour of naloxone distribution to prevent opiate overdose deaths, but also cautioned that this "does not address the underlying causes of opioid overdose".
STUDY 2010 HTM file
Were the changes to Sweden's maintenance treatment policy 2000–06 related to changes in opiate-related mortality and morbidity?
Romelsjö A., Engdahl B., Stenbacka M. et al.
Addiction: 2010, 105, p. 1625–1632.
Ironically, the fact that opiate substitute prescribing has been opposed and limited in Sweden has meant that country has been able provide solid evidence of its lifesaving potential. This study concluded that easing the restrictions was associated with and may have led to fewer opiate-related deaths.
REVIEW 2014 HTM file
Peer recovery support for individuals with substance use disorders: assessing the evidence
Reif S., Braude L., Lyman R. et al.
Psychiatric Services: 2014, 65(7), p. 853–861.
For such a widely implemented and widely supported adjunct to formal treatment, the revelation from this review is how little evidence there is for involving former problem substance users in promoting recovery from similar problems – a lack which may simply reflect the paucity of adequate research.
STUDY 2014 HTM file
Drug treatment in England 2013–14
Public Health England.
Public Health England, 2014.
Authority responsible for promoting addiction treatment in England cautions that the gains of recent years in reduced drug use, lower demand for treatment for heroin and crack problems, improved treatment performance, and curbing drug-related harm, have all stalled or gone in to reverse.
STUDY 2015 HTM file
Specialist substance misuse treatment for young people in England 2013–14
Public Health England.
Public Health England, 2015.
Judged by successful completion of treatment, official report documents improved specialist treatment of children with alcohol and drug problems in England. Patient numbers have fallen in line with trends in the general population, though cannabis bucked the general downturn and now dominates the treatment statistics.
REVIEW 2011 HTM file
A systematic review and meta-analysis of interventions to prevent hepatitis C virus infection in people who inject drugs
Hagan H., Pouget E.R., Des Jarlais D.C.
Journal of Infectious Diseases: 2011, 204(1), p. 74–83.
Despite the challenges, review confirms that hepatitis C infection can be prevented among injectors, but it takes multi-component strategies with elements such as substitute prescribing to reduce or eliminate drug injection, treatment of infection, and enabling safe injection practices by providing sterile injecting equipment and behaviour-change counselling.
STUDY 2014 HTM file
Drugs: international comparators
Home Office.
[UK] Home Office, 2014.
After seeing how drug policy worked overseas, UK government ministers and officials returned saying, "there is no apparent correlation between the 'toughness' of a country's approach and the prevalence of adult drug use", and that "better health outcomes for drug users cannot be shown to be a direct result of the enforcement approach".
---
Select search results page

PREVIOUS
|
NEXT

1
2
3
4
5
6
7
8
9
10
11
12
13
14
15
16
17
18
19
20
21
22
23
24
25
26
27
28
29
30
31
32
33
34
35
36
37
38
39
40
41
42
43
44
45
46
47
48
49
50
51
52
53
54
55
56
57
58
59
60
61
62
63
64
65
66
67
68
69
70
71
72
73
74
75
76
77
78
79
80
81
82