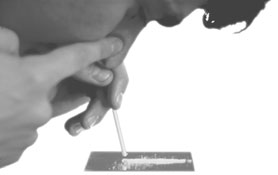 Collection
Drugs: the complete collection
All Effectiveness Bank analyses to date of documents related to use and problem use of illegal drugs starting with the analyses most recently added or updated, totalling today 815 documents.

Click blue titles to view full text in a new window


Use the selectors at the bottom to turn to the next page in the list of documents
---
STUDY 2010 HTM file
Randomized trial of continuing care enhancements for cocaine-dependent patients following initial engagement
McKay J.R., Lynch K.G., Coviello D. et al.
Journal of Consulting and Clinical Psychology: 2010, 78(1), p. 111–120.
Unusually this US study took a set of patients who had generally already initiated abstinence from cocaine use and then used abstinence incentives and/or cognitive-behavioural therapy to extend and consolidate these gains. There was some evidence that offering the therapy and improving attendance via incentives prolonged the impact of those incentives.
DOCUMENT 2013 HTM file
Sometimes best to break the rules
Ashton M.
Druglink: May/June 2013.
Motivational interviewing's 'Do not dos' like avoiding confrontation were intended to sidestep the traps which provoke clients to dig in their heels or disengage. Imagine then the upset of discovering that in certain circumstances, the opposite is the case; the explanation appeared to lie in coming across as 'genuine'.
STUDY 2012 HTM file
A randomized trial of methadone initiation prior to release from incarceration
McKenzie M., Zaller N., Dickman S.L. et al.
Substance Abuse: 2012, 33(1), p. 19–29.
This US randomised trial in Rhode Island among formerly opiate dependent prisoners found that starting methadone treatment in prison radically improved treatment uptake on release and reduced heroin and cocaine use over the following six months, confirming results from Baltimore.
REVIEW 2012 HTM file
The meanings of recovery from addiction: evolution and promises
El-Guebaly N.
Journal of Addiction Medicine: 2012, 6(1), p 1–9.
What is 'recovery' and what does it mean for the roles of treatment and of doctors? This analysis based on the last ten years' writings on the subject draws a parallel with mental health, where recovery in terms of a meaningful and self-directed life is reserved for persisting severe illness resistant to 'cure' via treatment.
STUDY 2010 HTM file
Long-term effect of community-based treatment: evidence from the adolescent outcomes project
Edelen M.O., Slaughter M.E., McCaffrey D.F. et al.
Drug and Alcohol Dependence: 2010, 107, p. 62–68.
The title speaks of long-term effects but in fact there were none from sending young US substance users to a youth therapeutic community specialising in substance use problems compared to non-specialist group homes; early gains had all eroded, an instance of the general difficulty of sustaining youth treatment outcomes.
DOCUMENT 2012 HTM file
Improving outcomes and supporting transparency part 1: A public health outcomes framework for England, 2013–2016
Department of Health.
[UK] Department of Health, 2012.
Sets out the structure and objectives of the public health system for England effective from April 2013 and how progress against these objectives will be measured, including addiction treatment completions, alcohol-related hospital admissions, and prisoners identified as needing treatment for alcohol/drug problems.
REVIEW 2011 HTM file
Behavioral couples therapy for substance abusers: where do we go from here?
Klostermann K., Kelley M.L., Mignone T. et al.
Substance Use & Misuse: 2011, 46, p. 1502–1509.
Problem drinkers and drug users in a persisting if distressed relationship with a partner do better when the focus is at least partly shifted from the patient to working with the couple to foster sobriety-encouraging interactions. Benefits for patients and the broader society can be remarkable.
STUDY 2010 HTM file
Effect of motivational interviewing on reduction of alcohol use
Nyamathi A., Shoptaw S., Cohen A. et al.
Drug and Alcohol Dependence: 2010, 107(1), p. 23–30.
At Californian methadone clinics, group education sessions led by a nurse and focused on the risks of aggravating hepatitis infection led to the same substantial reductions in drinking as one-to-one or group motivational interviewing conducted by highly trained counsellors, offering a cost-effective means to reduce alcohol-related risks.
REVIEW ABSTRACT 2008 HTM file
Behavioral couples therapy (BCT) for alcohol and drug use disorders: a meta-analysis
Powers M.B., Vedel E., Emmelkamp P.M.G.
Clinical Psychology Review: 2008, 28(6), p. 952–962.
For the minority of patients for whom it feasible, acceptable and safe, this meta-analytic review of behavioural couples therapy suggests it reduces substance use relative to other therapies, and the benefits are more likely to extend to the whole family.
STUDY 2010 HTM file
Gender differences in client-provider relationship as active ingredient in substance abuse treatment
Marsh J.C., Shin H-C, Cao D.
Evaluation and Program Planning: 2010, 33(2), p. 81–90.
From the comprehensive treatment process data collected by a major national US study emerges the important lesson that retention in itself is not an active ingredient in post-treatment outcomes but reflects influences such having one's needs met (especially important for women) and developing a good relationship with the service and your key worker.
---
Select search results page

PREVIOUS
|
NEXT

1
2
3
4
5
6
7
8
9
10
11
12
13
14
15
16
17
18
19
20
21
22
23
24
25
26
27
28
29
30
31
32
33
34
35
36
37
38
39
40
41
42
43
44
45
46
47
48
49
50
51
52
53
54
55
56
57
58
59
60
61
62
63
64
65
66
67
68
69
70
71
72
73
74
75
76
77
78
79
80
81
82