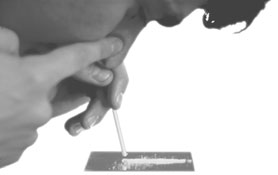 Collection
Drugs: the complete collection
All Effectiveness Bank analyses to date of documents related to use and problem use of illegal drugs starting with the analyses most recently added or updated, totalling today 815 documents.

Click blue titles to view full text in a new window


Use the selectors at the bottom to turn to the next page in the list of documents
---
STUDY 2008 HTM file
Treatment on bail makes little discernable difference
on the web
In 2004-5 three English areas piloted a court order which made assessment and if indicated treatment a condition of non-custodial bail. It prompted some defendants to enter treatment but impacts on retention, offending and imprisonment could not be shown.
STUDY 2008 HTM file
Concern over abstinence outcomes in Scotland's treatment services
McKeganey N.
on the web
A study of drug (mainly heroin) users starting treatment in 2001 in Scotland revealed what the researchers believed were worryingly low rates of abstinence nearly three years later, but the findings have been widely misinterpreted.
STUDY 2008 HTM file
Botched DTTO response to crack using offenders
on the web
A report on how in 2003 and 2004 three English treatment and testing teams handled their crack using caseloads revealed poor management, strained inter-agency relations and either unknown or poor outcomes.
STUDY 2008 HTM file
Testing on arrest scatter gun nets some extra treatment entrants
on the web
Starting in April 2006, drug testing on arrest and mandatory assessment for heroin or cocaine users netted more drug users but at the cost of net-widening to low-level offenders and perhaps just 1% of all those tested stayed in treatment for 12 weeks.
STUDY 2008 HTM file
Testing children pointless but arrest referral offers early intervention opportunities
on the web
In 2007 a report evaluated new criminal justice initiatives for under-18s in England: drug testing, arrest referral, and treatment and testing orders. Only voluntary referral which in practice did not focus on drugs was recommended for wider roll out.
STUDY 2008 HTM file
Self-financing resident-run houses maintain recovery after treatment
on the web
A US recovery model has proved its effectiveness in a rare randomised trial of a mutual aid intervention. The self-financing structure may help overcome restrictions on the supply and duration of residential rehabilitation in the UK.
SERIES OF ARTICLES 2001 PDF file 3944Kb
Overdosing on opiates
in the Drug and Alcohol Findings magazine
The most thorough review to date of the greatest risk posed by illegal drug use in Britain. An international team of authors analyses the causes and how to prevent opiate overdose deaths.
REVIEW 2001 PDF file 1041Kb
Overdosing on opiates part II: prevention
in the Drug and Alcohol Findings magazine
Based on a painstaking analysis of the causes of opiate overdose, an international team investigate ways to curb the increasing death rate. Key message: the deaths are preventable, and preventing them is within our reach. All it takes is some stretching.
IN PRACTICE 2001 PDF file 280Kb
Monitoring with MAP: the Maudsley Addiction Profile
in the Drug and Alcohol Findings magazine
Broad-ranging yet brief with a research pedigree and tailor-made for Britain, MAP is fast becoming the gold standard in routine outcome monitoring. The chief MAPmaker describes his creation.
REVIEW 2001 PDF file 594Kb
Cycle of change
in the Drug and Alcohol Findings magazine
Its simplicity is beguiling, but does the ubiquitous Prochaska and DiClemente cycle of change model simply describe the change process, or help predict and accelerate it? Professor Robin Davidson casts a sceptical eye over the evidence.
---
Select search results page

PREVIOUS
|
NEXT

1
2
3
4
5
6
7
8
9
10
11
12
13
14
15
16
17
18
19
20
21
22
23
24
25
26
27
28
29
30
31
32
33
34
35
36
37
38
39
40
41
42
43
44
45
46
47
48
49
50
51
52
53
54
55
56
57
58
59
60
61
62
63
64
65
66
67
68
69
70
71
72
73
74
75
76
77
78
79
80
81
82