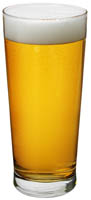 Collection
Alcohol: the complete collection
All Effectiveness Bank analyses to date of documents related to alcohol compiled for our supporter Alcohol Change UK, starting with the analyses most recently added or updated, totalling today 775 documents.

Click blue titles to view full text in a new window


Use the selectors at the bottom to turn to the next page in the list of documents
---
MATRIX CELL 2019 HTM file
Alcohol Treatment Matrix cell D1: Organisational functioning; Screening and brief intervention
Ashton M.
Seminal and key studies on how organisational functioning affects screening and brief intervention. Highlights a striking illustration of the importance of organisational context emerging from the unprecedented implementation drive at the US health care system for ex-military personnel. See the rest of row 1 of the matrix for more on screening and brief interventions.
DOCUMENT 2017 HTM file
Better care for people with co-occurring mental health and alcohol/drug use conditions: a guide for commissioners and service providers
Public Health England.
Public Health England, 2017
People with co-occurring mental health and substance use problems are often unable to access the care they need. This 2017 guide from Public Health England describes what better care would look like, underpinned by the principles that there is 'no wrong door' for accessing support, and it is 'everyone's job' the other side of the door to help.
REVIEW 2019 HTM file
The effectiveness of residential treatment services for individuals with substance use disorders: a systematic review
de Andrade D., Elphinston R.A., Quinn C. et al.
Drug and Alcohol Dependence: 2019, 201, p. 227–235.
Has enough high-quality evidence accumulated over the past five years to improve confidence in the effectiveness of residential treatment?
STUDY 2019 HTM file
"We have to put the fire out first before we start rebuilding the house": practitioners' experiences of supporting women with histories of substance use, interpersonal abuse and symptoms of post-traumatic stress disorder
Bailey K., Trevillion K., Gilchrist G.
Addiction Research and Theory: 2019, p. 1–9.
Within treatment systems that have tended to underestimate or overlook the importance of 'trauma-informed' practice, this study explores how practitioners in England respond to the needs of women with substance use problems, histories of abuse, and symptoms of post-traumatic stress disorder.
STUDY 2016 HTM file
Improving the delivery of brief interventions for heavy drinking in primary health care: outcome results of the Optimizing Delivery of Health Care Intervention (ODHIN) five-country cluster randomized factorial trial
Anderson P., Bendtsen P., Spak F. et al.
Addiction: 2016, 111(11), p. 1935–1945.
The EU-funded ODHIN trial tested eight strategies to promote screening and brief interventions for risky drinking in primary health care units in five European countries. Results suggested that financial incentives were key but were reinforced by training and support.
STUDY 2019 HTM file
Cost-effectiveness of strategies to improve delivery of brief interventions for heavy drinking in primary care: results from the ODHIN trial
Angus C., Li J., Romero-Rodriguez E. et al.
European Journal of Public Health: 2019, 29(2), p. 219–225.
Could combinations of three strategies – training and support, financial reimbursement, and the opportunity to refer patients to a website – cost-effectively boost delivery of brief interventions in European primary care? The important aim was to find the best way to narrow the 'implementation gap' between the number of patients who could benefit from these interventions and those who receive them.
STUDY 2013 HTM file
Modelling the cost-effectiveness of alcohol screening and brief interventions in primary care in England
Purshouse R.C., Brennan A., Rafia R. et al.
Alcohol and Alcoholism: 2013, 48(2), p. 180–188.
Simulation study calculated health care cost savings and benefits for patients in England which make routine GP-based screening and brief advice for excessive drinking look an unmissable bargain, but the key assumptions derived from studies divorced from how interventions would routinely be implemented.
STUDY 2018 HTM file
Remote alcohol monitoring to facilitate incentive-based treatment for alcohol use disorder: a randomized trial
Koffarnus M.N., Bickel W.K., Kablinger A.S.
Alcoholism: Clinical and Experimental Research: 2018, 42(12), p. 2423–2431.
Can new digital technologies do anything to boost the 'limited, yet promising' evidence base for incentivising abstinence among people with alcohol use disorders?
STUDY 2018 HTM file
Steps Towards Alcohol Misuse Prevention Programme (STAMPP): a school-based and community-based cluster randomised controlled trial
McKay M., Agus A., Cole J. et al.
BMJ Open: 2018; 8:e019722.
Trialled in schools in Northern Ireland and Scotland, an alcohol harm reduction curriculum for secondary schools plus a parental component led to fewer pupils drinking heavily at a single sitting, but without significantly reducing harm related to the child's drinking.
REVIEW 2018 HTM file
Implementing managed alcohol programs in hospital settings: A review of academic and grey literature
Brooks H.L., Kassam S., Salvalaggio G. et al.
Drug and Alcohol Review: 2018, 37(1), p. S145–S155.
Is it feasible (and desirable) to give regular doses of alcohol to hospital inpatients when supervised withdrawal or short-term abstinence from drinking is not a realistic goal?
---
Select search results page

PREVIOUS
|
NEXT

1
2
3
4
5
6
7
8
9
10
11
12
13
14
15
16
17
18
19
20
21
22
23
24
25
26
27
28
29
30
31
32
33
34
35
36
37
38
39
40
41
42
43
44
45
46
47
48
49
50
51
52
53
54
55
56
57
58
59
60
61
62
63
64
65
66
67
68
69
70
71
72
73
74
75
76
77
78