$aruk_link$aruk_logo_300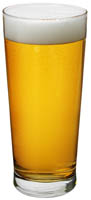 Collection
Alcohol: the complete collection
All Effectiveness Bank analyses to date of documents related to alcohol compiled for our supporter Alcohol Change UK, starting with the analyses most recently added or updated, totalling today 785 documents.

Click blue titles to view full text in a new window


Use the selectors at the bottom to turn to the next page in the list of documents
---
STUDY 2014 HTM file
The clinical effectiveness and cost-effectiveness of brief intervention for excessive alcohol consumption among people attending sexual health clinics: a randomised controlled trial (SHEAR)
Crawford M.J., Sanatinia R., Barrett B. et al.
Health Technology Assessment: 2014, 18(30).
A major study conducted in London did not find clinically important reductions in drinking among excessive drinkers offered a brief intervention while attending sexual health clinics, nor did brief intervention seem a cost-effective use of health service resources.
STUDY 2015 HTM file
The effects of social and health consequence framing on heavy drinking intentions among college students
Kingsbury J.H., Gibbons F.X., Gerrard M.
British Journal of Health Psychology: 2015, 20, p. 212–220.
To moderate student drinking, tell them about the embarrassment and social losses they might suffer from heavy drinking, but when it comes to health, focus on the gains from not drinking heavily.
REVIEW 2013 HTM file
Interventions for reducing alcohol consumption among general hospital inpatient heavy alcohol users: a systematic review
Mdege N.D., Fayter D., Watson J.M. et al.
Drug and Alcohol Dependence: 2013, 131(1–2), p. 1–22.
Review of studies of interventions for heavy drinkers identified among general hospital inpatients concluded that multi-session brief interventions could reduce drinking. "Could" is an important qualifier: yet to be pinned down is why though sometimes they work, brief interventions often fail to produce significant effects.
STUDY 2014 HTM file
The workplace as an arena for universal alcohol prevention – what can we expect? An evaluation of a short educational intervention
Tinghög ME.
Work: 2014, 47 (4), p. 543–551.
In Sweden an education-based intervention in the workplace generated significant improvements in employees' alcohol-related risk knowledge, but no significant effects on overall drinking or binge drinking.
STUDY 1997 HTM file
Performance contracting for substance abuse treatment
Commons M., McGuire T.G., Riordan M.H.
Health Services Research: 1997, 32(5), p. 631–650.
This US study finds that performance contracting may be associated with improvements in service utilisation and treatment outcomes, but does not appear to increase engagement with under-served populations.
REVIEW 2011 HTM file
Brief interventions for heavy alcohol users admitted to general hospital wards
McQueen J., Howe T.E., Allan L. et al.
Cochrane Database of Systematic Reviews: 2011, 8, Art. No. CD005191.
Many with alcohol-related disorders, risky drinking hospital inpatients with time to reflect on their problems ought to be prime candidates for brief advice. This updated synthesis of studies found some significant impacts but these were inconsistent, perhaps because merely being identified as a heavy drinker has an impact on its own.
HOT TOPIC 2016 HTM file
Individualising treatment: an obviously 'good thing'?
Ashton M., Davies N.
'Hot topics' offer background and analysis on important issues which sometimes generate heated debate. Individualisation might seem an obvious and basic prerequisite to substance use treatment, but in fact services have often striven for uniformity.
HOT TOPIC 2016 HTM file
Should we start prevention in the cradle?
Ashton M.
One of our selection of hot topics – important issues which sometimes generate heated debate. Focusing on the early years to avert substance use problems makes sense, but does it work?
HOT TOPIC 2016 HTM file
Prizes for not using drugs?
Ashton M.
'Hot topics' offer background and analysis on important issues which sometimes generate heated debate. Contingency management programmes reward patients for complying with treatment or not engaging in undesired substance use. It works, but often only temporarily – and perhaps at the cost of eroding the patient's confidence and motivation.
COLLECTION 2016 HTM file
The Druglink archive
'Collections' are customised Effectiveness Bank searches not available via the standard options in the search pages. Lists articles specially written by Drug and Alcohol Findings for DrugScope's Druglink magazine.
---
Select search results page

PREVIOUS
|
NEXT

1
2
3
4
5
6
7
8
9
10
11
12
13
14
15
16
17
18
19
20
21
22
23
24
25
26
27
28
29
30
31
32
33
34
35
36
37
38
39
40
41
42
43
44
45
46
47
48
49
50
51
52
53
54
55
56
57
58
59
60
61
62
63
64
65
66
67
68
69
70
71
72
73
74
75
76
77
78
79