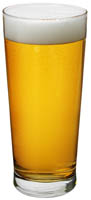 Collection
Alcohol: the complete collection
All Effectiveness Bank analyses to date of documents related to alcohol compiled for our supporter Alcohol Change UK, starting with the analyses most recently added or updated, totalling today 777 documents.

Click blue titles to view full text in a new window


Use the selectors at the bottom to turn to the next page in the list of documents
---
REVIEW 2010 HTM file
Benzodiazepines for alcohol withdrawal
Amato L., Minozzi S., Vecchi S. et al.
Cochrane Database of Systematic Reviews: 2010, 3, Art. No.: CD005063.
Rigorous review and synthesis of randomised trials indicates the superiority of benzodiazepines for controlling the potentially serious medical consequences of withdrawing from dependent drinking.
STUDY 2013 HTM file
Alcohol assessment and feedback by email for university students: main findings from a randomised controlled trial
McCambridge J., Bendtsen M., Karlsson N. et al.
British Journal of Psychiatry: 2013, 203, p. 334–340.
A rare 'real world' trial of whether a routine and feasible brief alcohol intervention can have population-wide public health benefits found that among university students in Sweden, web-based screening had very minor impacts which were not enhanced by feeding back the results.
STUDY 2014 HTM file
Web-based alcohol screening and brief intervention for university students: a randomized trial
Kypri K., Vater T., Bowe S.J. et al.
Journal of the American Medical Association: 2014, 311(12), p. 1218–1224.
Findings from this multi-university study in New Zealand seem an example of trials of brief alcohol interventions as they would be implemented in routine practice failing to match more promising findings from trials conducted in less 'real world' circumstances.
STUDY 2012 HTM file
Relationship between price paid for off-trade alcohol, alcohol consumption and income in England: a cross-sectional survey
Crawford M.J., Parry A.M.H., Weston A.R.W. et al.
Alcohol and Alcoholism: 2012, 47(6). p. 738–742.
With this first UK survey providing data on price paid for alcohol plus consumption and income, the evidence is converging on the conclusion that poor heavy drinkers would be most affected by a minimum per unit price, gaining most in health, but losing most either in having to spend more or cut back on their drinking.
STUDY 2010 HTM file
A randomized pilot study of the Engaging Moms Program for family drug court
Dakof G.A., Cohen J.B., Henderson C.E. et al.
Journal of Substance Abuse Treatment: 2010, 38, p. 263–274.
US researchers may have found a better way to support mothers at risk of losing custody of their children so they engage in and benefit from substance use treatment and meet family court requirements, meaning more children can safely stay with their parents.
STUDY 2011 HTM file
The family drug and alcohol court (FDAC) evaluation project: final report
Harwin J., Ryan M, Tunnard J. et al.
Uxbridge: Brunel University, 2011.
The first family drug and alcohol court in Britain offers intensive specialist support to parents of children at risk due to parental substance misuse; the result in this small-scale pilot study was better parental and child outcomes at lower cost.
STUDY 2015 HTM file
Alcohol prevention and school students: findings from an Australian 2-year trial of integrated harm minimization school drug education
Midford R., Ramsden R. Lester L. et al.
Journal of Drug Education: Substance Abuse Research and Prevention: 2015, pre-publication.
Substance use education in schools targeting harm reduction rather than prevention of use gains ground with the alcohol-related results from this large-scale Australian trial; the researchers call for the approach to replace ineffective usual lessons.
STUDY 2009 HTM file
Multidimensional Family Therapy for young adolescent substance abuse: twelve-month outcomes of a randomized controlled trial
Liddle H.A, Rowe C.L., Dakof G.A. et al.
Journal of Consulting and Clinical Psychology: 2009, 77(1), p. 12–25.
Holistic family therapy helped younger teens and their families get back on track before problems escalate, but was substance use really their focal problem?
STUDY 2012 HTM file
The first 90 days following release from jail: Findings from the Recovery Management Checkups for Women Offenders (RMCWO) experiment
Scott C.K., Dennis M.L.
Drug and Alcohol Dependence: 2012, 125, p. 110–118.
For the first time regular checkups to promote treatment re-entry have been tried with an all-female problem substance user caseload, and one leaving prison rather than community-based treatment. Over the first three months more returned to treatment more promptly. Previous studies suggest this will lead to reduced substance use, crime and HIV infections.
REVIEW 2012 HTM file
Do manualized psychosocial interventions help reduce relapse among alcohol-dependent adults treated with naltrexone or placebo? A meta-analysis
Agosti V., Nunes E.V., O'Shea D. et al.
American Journal on Addictions: 2012, 21(6), p. 501–507.
Supplementing the medication naltrexone with psychosocial relapse-prevention therapies has not helped prevent relapse among alcohol-dependent patients. However, these therapies have elevated outcomes among placebo patients to the level of those prescribed naltrexone.
---
Select search results page

PREVIOUS
|
NEXT

1
2
3
4
5
6
7
8
9
10
11
12
13
14
15
16
17
18
19
20
21
22
23
24
25
26
27
28
29
30
31
32
33
34
35
36
37
38
39
40
41
42
43
44
45
46
47
48
49
50
51
52
53
54
55
56
57
58
59
60
61
62
63
64
65
66
67
68
69
70
71
72
73
74
75
76
77
78