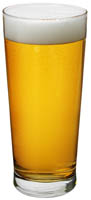 Collection
Alcohol: the complete collection
All Effectiveness Bank analyses to date of documents related to alcohol compiled for our supporter Alcohol Change UK, starting with the analyses most recently added or updated, totalling today 779 documents.

Click blue titles to view full text in a new window


Use the selectors at the bottom to turn to the next page in the list of documents
---
REVIEW 2012 HTM file
Lysergic acid diethylamide (LSD) for alcoholism: meta-analysis of randomized controlled trials
Krebs T.S., Johansen P-Ø.
Journal of Psychopharmacology: 2012, 26(7), p. 994–1002.
Could a single LSD trip precipitate such a radical re-evaluation of their lives that it proves a turning point for dependent drinkers? According to this synthesis of the research, across six randomised trials it can and it has, and the results rival approved medications. Nevertheless, LSD seems unlikely to be welcomed in to the alcohol treatment pharmacopeia.
STUDY 2010 HTM file
Naltrexone and combined behavioral intervention effects on trajectories of drinking in the COMBINE study
Gueorguieva R., Wu R. Donovan D. et al.
Drug and Alcohol Dependence: 2010, 107, p. 221–229.
Reanalysis of the largest US study of medication-based alcoholism treatment confirms that either naltrexone or psychological therapy improved outcomes more than medical care and placebos, while the two in combination or acamprosate added little. It also revealed previously invisible benefits when certain types of patients received certain treatments.
REVIEW 2012 HTM file
An overview of prevention of multiple risk behaviour in adolescence and young adulthood
Jackson C.A., Henderson M., Frank J.W. et al.
Journal of Public Health: 2012, 34(S1), p. i31–i40.
Different youth 'problem' behaviours overlap and share common causes, so it should make sense to implement programmes which affect several at once. That was the thesis of this Scottish review, which looked at studies reporting on both substance use and risky or underage sex. The literature was scarce but did give some reasons for optimism.
REVIEW 2012 HTM file
Acamprosate for alcohol dependence: a sex-specific meta-analysis based on individual patient data
Mason B.J., Lehert P.
Alcoholism: Clinical and Experimental Research: 2012, 36(3), p. 497–508.
The first comprehensive analysis of whether acamprosate treatment works as well for alcohol-dependent women as for men definitively concludes that across 22 mainly European trials it has had a virtually identical impact. The analysis also reports the drug's overall impact, finding that it helps prevent heavy drinking as well as fostering abstinence.
REVIEW 2011 HTM file
Medical treatment of alcohol dependence: a systematic review
Miller P.M., Book S.W., Stewart S.H.
International Journal of Psychiatry in Medicine: 2011, 42(3), p. 227–266.
With from 2011 naltrexone licensed for this purpose, Britain now has the full suite of major medications authorised for the treatment of alcohol dependence. Largely from a primary care perspective, this US review examines a half century of evidence for whether these and other drugs aid recovery and which work best.
STUDY 2012 HTM file
The effectiveness of Prisoners Addressing Substance Related Offending (P-ASRO) programme: evaluating the pre and post treatment psychometric outcomes in an adult male category C prison
Crane M.A.J., Blud L.
British Journal of Forensic Practice: 2012, 14(1), p.49–59.
From the early 2000s cognitive-behavioural group therapy programmes have been relied on to improve the anti-offending record of UK prisons and probation services, but evidence has been scarce and generally negative. This prison study at least suggests that one such programme does promote the intended psychological changes.
STUDY 2010 HTM file
The fatal toll of driving to drink: the effect of minimum legal drinking age evasion on traffic fatalities
Lovenheim M.F., Slemrod J.
Journal of Health Economics: 2010, 29, p. 62–77.
This meticulous analysis reveals that increasing the legal drinking age can cause traffic accident deaths if underage drinkers can drive to a nearby jurisdiction with a lower age limit to legally buy and drink alcohol, returning too intoxicated to drive safely. The message is that such limits need to be uniform to have the maximum beneficial impact.
STUDY 2012 HTM file
Alcohol prevention: What can be expected of a harm reduction focused school drug education programme?
Midford R., Cahill H., Ramsden R. et al.
Drugs: Education, Prevention and Policy: 2012, 19(2), p. 102–110.
In Australia, alcohol outcomes from a secondary school harm reduction curriculum covering legal and illegal drugs strengthened the case that such education can not only curb harms, but also reduce consumption. Results suggest this approach might offer a more fruitful focus for education about commonly used substances than simply promoting non-use.
REVIEW 2012 HTM file
Prohibiting public drinking in urban public spaces: a review of the evidence
Pennay A., Room R.
Drugs: Education, Prevention and Policy: 2012, 19(2), p. 91–101.
So-called 'alcohol-free zones' have proliferated across the UK, preventing an individual drinking in public if police believe their drinking is causing a problem. This review of such measures finds they do reassure communities, but at the expense of further marginalising street drinkers.
STUDY 2011 HTM file
Randomized controlled trial of a brief intervention for unhealthy alcohol use in hospitalized Taiwanese men
Liu S, Wu S., Chen S. et al.
Addiction: 2011, 106, p. 928–940.
Even dependent drinkers among Taiwanese hospital patients substantially cut back their drinking after being identified and offered brief advice, findings from a study which provides one of the most convincing demonstrations yet that brief intervention can work in this setting.
---
Select search results page

PREVIOUS
|
NEXT

1
2
3
4
5
6
7
8
9
10
11
12
13
14
15
16
17
18
19
20
21
22
23
24
25
26
27
28
29
30
31
32
33
34
35
36
37
38
39
40
41
42
43
44
45
46
47
48
49
50
51
52
53
54
55
56
57
58
59
60
61
62
63
64
65
66
67
68
69
70
71
72
73
74
75
76
77
78