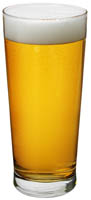 Collection
Alcohol: the complete collection
All Effectiveness Bank analyses to date of documents related to alcohol compiled for our supporter Alcohol Change UK, starting with the analyses most recently added or updated, totalling today 777 documents.

Click blue titles to view full text in a new window


Use the selectors at the bottom to turn to the next page in the list of documents
---
REVIEW 2010 HTM file
The effectiveness of tax policy interventions for reducing excessive alcohol consumption and related harms
Elder R.W., Lawrence B., Ferguson A. et al.
American Journal of Preventive Medicine: 2010, 38(2), p. 217–229.
The review which led a national US task force to recommend alcohol tax rises as an important public health measure to curb excessive alcohol use and related harms. US and UK politicians remain wary for reasons which can't just be dismissed as populism.
REVIEW 2011 HTM file
Motivational interviewing for substance abuse
Smedslund G., Berg R.C., Hammerstrøm K.T. et al.
Cochrane Database of Systematic Reviews: 2011, 5, Art.No.:CD008063.
Across the most rigorous studies, this synthesis of the research finds therapies based on motivational interviewing better than doing nothing, but no more effective than usual/other treatments for problem drinkers and drugtakers – powerful further support for the 'Dodo bird' verdict that all bona fide therapies are equivalent.
STUDY 2009 HTM file
Protecting young people from alcohol related harm
Research by Design Ltd.
Solihull, UK: Research by Design Ltd, 2009.
Case studies from across the UK of innovation, good practice and productive cooperation in encouraging and enforcing compliance with laws banning sale of alcohol to under-18s and reducing related public nuisance, offering road-tested good ideas for other areas.
DOCUMENT 2012 HTM file
Substance misuse among young people 2011–12
National Treatment Agency for Substance Misuse.
[UK] National Treatment Agency for Substance Misuse, 2012.
Documents trends towards more successful specialist treatment of children with alcohol and drug problems in England. Patient numbers have fallen in line with trends among young adult patients and the general population, a sign of fewer drug problems generally, though cannabis bucked the downward trend.
DOCUMENT 2011 HTM file
Substance misuse among young people: 2010–11
National Treatment Agency for Substance Misuse.
[UK] National Treatment Agency for Substance Misuse, 2011.
England's National Treatment Agency for Substance Misuse documents trends in England towards quicker and more often successful treatment of children aged under 18 with alcohol or drug problems, while numbers have fallen in line with developments among the general population and among young adults in treatment.
DOCUMENT 2012 HTM file
Cost-of-alcohol studies as a research programme
Mäkelä K.
Nordic Studies on Alcohol and Drugs: 2012, 29, p. 321–343.
Prominent alcohol expert argues that estimates that drinking imposes billions of pounds of costs on society are so value-laden and imprecise that their main value is as propaganda. Policies like increasing the price of drink may be justified on other grounds, but not by a misleadingly appealing total cost or cost reduction figure.
STUDY 2010 HTM file
Applying positive psychology to alcohol-misusing adolescents: a group intervention
Akhtar M., Boniwell I.
Groupwork: 2010, 20(3), p. 6–31.
Conducted in England, this first study to test positive psychology approaches focused on strengths and wellbeing in the treatment of substance use problems found that a small group of young drinkers and drug users responded well, with substantial remission in alcohol dependence despite the non-substance focus of the group therapy.
REVIEW 2012 HTM file
Review of the application of positive psychology to substance use, addiction, and recovery research
Krentzman A.R.
Psychology of Addictive Behaviors: 2012, in press.
The contemporary recovery movement in addictions and the positive psychology movement in the broader field of psychological health have recently grown in prominence but almost entirely in parallel streams, yet the overlaps and possible synergies between them suggest that an integration could be a step forward in recovery from addiction.
STUDY 2010 HTM file
A randomized controlled study of a web-based performance improvement system for substance abuse treatment providers
Crits-Christoph P., Ring-Kurtz S., McClure Bridget. et al.
Journal of Substance Abuse Treatment: 2010, 38, p. 251–262.
It should have improved relationships between counsellors and clients and between counsellors and their clinics, but a sophisticated system for feeding back client progress made no positive difference on any of these measures. A later study helped establish why: counsellors were not told which patient the feedback related to and what they might do about it.
STUDY 2012 HTM file
Advancing recovery: implementing evidence-based treatment for substance use disorders at the systems level
Schmidt L.A., Rieckmann T., Abraham A. et al.
Journal of Studies on Alcohol and Drugs: 2012, 73(3), p. 413–422.
In the US homeland of competition and private health care, it was cooperation and coordination which led to the introduction of new medications and innovations to promote continuing care – plus the exercise of regulatory and financial muscle and the salutary experience of senior staff who placed themselves in the patient's shoes.
---
Select search results page

PREVIOUS
|
NEXT

1
2
3
4
5
6
7
8
9
10
11
12
13
14
15
16
17
18
19
20
21
22
23
24
25
26
27
28
29
30
31
32
33
34
35
36
37
38
39
40
41
42
43
44
45
46
47
48
49
50
51
52
53
54
55
56
57
58
59
60
61
62
63
64
65
66
67
68
69
70
71
72
73
74
75
76
77
78