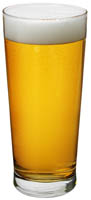 Collection
Alcohol: the complete collection
All Effectiveness Bank analyses to date of documents related to alcohol compiled for our supporter Alcohol Change UK, starting with the analyses most recently added or updated, totalling today 768 documents.

Click blue titles to view full text in a new window


Use the selectors at the bottom to turn to the next page in the list of documents
---
STUDY 2011 HTM file
The impact and delivery of alcohol treatment requirements in the Leicestershire and Rutland Probation Trust area
McSweeney T., Bhardwa B.
London: Institute for Criminal Policy Research, Birkbeck College, 2011.
In the English Midlands, problem-drinking offenders who agreed to be ordered in to alcohol treatment by the courts had a worse prognosis than comparable previous offenders but slightly fewer reoffended; also their drinking was reduced but for many remained excessive.
STUDY 2010 HTM file
Evaluation of the alcohol treatment requirement in five sites across the Lancashire probation area
Baldwin H., Duffy P.
Centre for Public Health, Liverpool John Moores University, 2010.
In Lancashire in northern England, problem-drinking offenders who agreed to be ordered in to alcohol treatment by the courts dramatically cut their drinking and offending and experienced improved health and wellbeing.
STUDY 2011 HTM file
Delivering the Alcohol Treatment Requirement: assessing the outcomes and impact of coercive treatment for alcohol misuse
Ashby J., Horrocks C., Kelly N.
Probation Journal: 2011, 58(1), p. 52–67.
In one English district, most of the problem-drinking offenders who agreed to be ordered in to alcohol treatment by the courts stopped drinking or successfully cut back.
REVIEW 2011 HTM file
Different methods of early identification of risky drinking: a review of clinical signs
Reinholdz H.K., Bendtsen P., Spak F.
Alcohol and Alcoholism: 2011, 46(3), p. 283–291.
A national project in Sweden advocates replacing standard screening with what are seen as more natural ways to identify risky drinkers among primary care patients, but can these work as well as tools like the AUDIT questionnaire, and what are the pros and cons?
STUDY 2010 HTM file
Glutamate dehydrogenase as a marker of alcohol dependence
Kravos M., Malešič I.
Alcohol and Alcoholism: 2010, 45(1), p. 39–44.
Slovenian study identifies which chemicals in the blood best identify dependent drinkers in the sense of not missing those who are dependent, confirming when they have stopped drinking, and not falsely identifying non-dependent people as dependent.
REVIEW 2010 HTM file
Methodological assessment of economic evaluations of alcohol treatment: what is missing?
Barbosa C., Godfrey C., Parrott S.
Alcohol and Alcoholism: 2010, 45(1), p. 53–63.
If alcohol treatment is to compete for scarce healthcare resources, studies must adopt the same yardsticks of success as are used for healthcare interventions contends this team of UK-based health economists; prime amongst these are quality of life measures.
STUDY 2010 HTM file
Planned and unplanned discharge from alcohol services in Scotland, 2004–2008
Newham R., Russell C., Davies J.B.
Alcohol and Alcoholism: 2010, 45(1), p. 64–69.
In the mid-2000s over 50% of terminated alcohol treatment episodes in Scotland ended with the client or patient dropping out. Considerable variation between regions suggests there is room for improvement and with it improvement in the cost effectiveness of services.
STUDY 2010 HTM file
Providing web-based feedback and social norms information to reduce student alcohol intake: a multisite investigation
Bewick B.M., West R., Gill J. et al.
Journal of Medical Internet Research: 2010, 12(5), e59.
The perennial problem of excessive student drinking may have a modern-day remedy in the form of web-based programs comparing the site visitor with other students. This UK trial is not altogether convincing, but the US evidence is on balance positive.
STUDY 2011 HTM file
Long-term effects of a personality-targeted intervention to reduce alcohol use in adolescents
Conrod P.J., Castellanos-Ryan N., Mackie C.J.
Journal of Consulting and Clinical Psychology: 2011, 79(3), p. 296–306.
Addressing the substance use promoting tendencies of the personality traits of London secondary school pupils at particular risk of substance misuse led to less intensive drinking six months later, and there was some support for the psychological mechanisms thought to underpin the intervention.
STUDY 2008 HTM file
Reducing youth alcohol drinking through a parent-targeted intervention: the Örebro Prevention Program
Koutakis N., Stattin H., Kerr M.
Addiction: 2008, 103, p. 1629–1637.
In Sweden routine parent-school meetings incorporating parenting advice and encouraging commitment to take a strong stand against underage drinking had a remarkable impact on adolescent drunkenness – but would this simple, low-cost tactic work as well in the UK?
---
Select search results page

PREVIOUS
|
NEXT

1
2
3
4
5
6
7
8
9
10
11
12
13
14
15
16
17
18
19
20
21
22
23
24
25
26
27
28
29
30
31
32
33
34
35
36
37
38
39
40
41
42
43
44
45
46
47
48
49
50
51
52
53
54
55
56
57
58
59
60
61
62
63
64
65
66
67
68
69
70
71
72
73
74
75
76
77