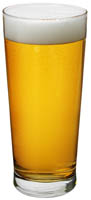 Collection
Alcohol: the complete collection
All Effectiveness Bank analyses to date of documents related to alcohol compiled for our supporter Alcohol Change UK, starting with the analyses most recently added or updated, totalling today 779 documents.

Click blue titles to view full text in a new window


Use the selectors at the bottom to turn to the next page in the list of documents
---
REVIEW 2011 HTM file
Evidence-based psychotherapy relationships: Alliance in individual psychotherapy
Horvath A.O., Del Re A.C., Flückiger C. et al.
Psychotherapy: 2011, 48(1), p. 9–16.
This comprehensive meta-analytic review commissioned by the American Psychological Association finds that the relationship between psychotherapist and client is one of the largest and most consistent indicators of outcomes. Authoritative practice recommendations will aid substance use counsellors and therapists.
REVIEW 2011 HTM file
Evidence-based psychotherapy relationships: The alliance in child and adolescent psychotherapy
Shirk S.R., Karver M.S., Brown R.
Psychotherapy: 2011, 48(1), p. 17–24.
This meta-analytic review commissioned by the American Psychological Association finds that the relationship between therapist and young clients matters about as much as for adults. Practice recommendations will aid counsellors, therapists and mental health teams dealing with young substance users.
STUDY 2003 HTM file
Substances, adolescence (meta-analysis)
Roona M.R., Streke A., Marshall D.
In: Gullotta T.P., Bloom M., eds. Encyclopedia of Primary Prevention and Health Promotion. New York: Kluwer Academic/Plenum Publishers, 2003, p. 1073–1078.
The most influential finding in drug education research – that interactive teaching methods have the greatest prevention impact – was confirmed by the featured report but later questioned by unpublished analyses using better statistical methods, an episode which has left concern and uncertainty in its wake.
STUDY 2006 HTM file
Cross-cultural gateway to recovery: a qualitative study of recovery experiences in international AA online groups
Bjerke T.N.
International Journal of Self Help and Self Care: 2006–2007, 5(1), p. 73–104.
Why do AA members join on-line groups which meet 'virtually' over the internet rather than or as well as face-to-face groups? Based on his own experiences and interviews with other members, an AA member supplies some answers, among which are the enrichment provided by international perspectives.
REVIEW 2011 HTM file
Integrated substance abuse and child welfare services for women: a progress review
Marsh J.C., Smith B.D., Bruni M.
Children and Youth Services Review: 2011, 33, p. 466–472.
This US-focused review calls for parents with substance use problems in the child welfare system to receive integrated services which comprehensively assess health and social problems and systematically match needs to problems in the context of a positive client-provider relationship.
STUDY 2010 HTM file
Efficacy of repetitive transcranial magnetic stimulation in alcohol dependence: a sham-controlled study
Mishra B.R., Nizamie S.H., Das B. et al.
Addiction: 2010, 105, p. 49–55.
In India the brains of alcohol dependent patients were repeatedly stimulated using a magnetic coil held close to the front right part of the skull. The result was to further reduce their craving for alcohol compared to a similar but inactive procedure.
STUDY 2011 HTM file
Supporting partnerships to reduce alcohol harm: key findings, recommendations and case studies from the Alcohol Harm Reduction National Support Team
[UK] Department of Health, Health Improvement, National Support Teams.
[UK] Department of Health, 2011.
When the English Department of Health's alcohol policy support team visited local areas, they found an improving but often muddled and uncoordinated attempt to improve public health through alcohol-related interventions which lacked consistent commitment.
STUDY 2011 HTM file
Prison health needs assessment for alcohol problems
Parkes T., MacAskill S., Brooks O. et al.
NHS Health Scotland, 2011.
What does the Scottish Prison Service need to do to adequately address alcohol problems among inmates? This needs assessment funded by the Scottish Government assesses the size of the problem, identifies the gaps, and recommends ways to plug them based on a review of relevant research.
STUDY 2011 HTM file
Scoping study of interventions for offenders with alcohol problems in community justice settings
McCoard S., Skellington Orr K., McKellar J. et al.
NHS Health Scotland, 2011.
Investigates what outside prison is being done in Scotland to meet the needs of problem drinking offenders by criminal justice and other services, and assesses whether local arrangements measure up to the size and nature of the task. Non-evidence based funding and the need to develop integrated care pathways emerged as key issues.
STUDY 2010 HTM file
Alcohol services in prisons: an unmet need
HM Inspectorate of Prisons.
HM Inspectorate of Prisons, 2010.
Prison inspections and surveys of prisoners and staff in England reveal a "depressing picture" of "very limited" services for problem drinking inmates, which leave them with poor prospects on release.
---
Select search results page

PREVIOUS
|
NEXT

1
2
3
4
5
6
7
8
9
10
11
12
13
14
15
16
17
18
19
20
21
22
23
24
25
26
27
28
29
30
31
32
33
34
35
36
37
38
39
40
41
42
43
44
45
46
47
48
49
50
51
52
53
54
55
56
57
58
59
60
61
62
63
64
65
66
67
68
69
70
71
72
73
74
75
76
77
78