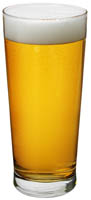 Collection
Alcohol: the complete collection
All Effectiveness Bank analyses to date of documents related to alcohol compiled for our partner Alcohol Change UK, starting with the analyses most recently added or updated, totalling today 792 documents.

Click blue titles to view full text in a new window


Use the selectors at the bottom to turn to the next page in the list of documents
---
STUDY 2005 HTM file
Are alcohol excise taxes good for us? Short and long-term effects on mortality rates
Cook P.J., Ostermann J., Sloan F.A.
Cambridge Massachusetts: National Bureau of Economic Research, 2005.
On the basis of US state-level data, concludes that higher alcohol taxes reduce the death rate by cutting consumption. Beneficial effects of moderate drinking in middle age are more than counter-balanced by adverse effects of heavier drinking and acute deaths in younger groups.
REVIEW 2010 HTM file
Assessing user perceptions of staff training requirements in the substance use workforce: a review of the literature
Wylie L.
Drugs: education, prevention and policy: 2010, 17(5), p. 618–631
Reviews the literature on what qualities and competences service users would like to see developed in the staff who counsel and treat them; above all it seems, a "positive and humanistic attitude" towards the user.
STUDY 2010 HTM file
Whole person recovery: a user-centred systems approach to problem drug use
Daddow R., Broome S.
London: Royal Society of Arts, 2010
Report on the first phases of the Whole Person Recovery Project in England which aimed to place drug and alcohol/service users at the centre of an approach to fostering holistic recovery from addiction based on the collective effort of 'recovery communities'.
REVIEW 2010 HTM file
Is the therapeutic community an evidence-based treatment? What the evidence says
De Leon G.
Therapeutic Communities: 2010, 31(2), p. 104–128.
By means of this review of prominent North American trials and meta-analyses, a leading researcher in to therapeutic communities tries to settle the issue of whether these effectively and cost-effectively treat addiction, so research can move on to how to make them more effective.
REVIEW 2010 HTM file
Community reinforcement and family training: an effective option to engage treatment-resistant substance-abusing individuals in treatment
Roozen H.G., de Waart, van der Kroft P.
Addiction: 2010, 105, p. 1729–1738.
Review concludes that neither confrontation nor disengagement from a family member work as well at engaging them in treatment as an approach based on systematically organising the intended patient's social environment to reward treatment entry.
STUDY 2009 HTM file
Use of small incentives for increasing participation and reducing dropout in a family drug-use prevention program in a Spanish sample
Díaz S. A-H., Pérez J.M.E.
Substance Use and Misuse: 2009, 44(14), p. 1990–2000.
In Spain offering families of secondary school children a low-value voucher to come to family-based prevention sessions greatly improved attendance even after the vouchers were discontinued.
STUDY 2010 HTM file
An in-depth survey of the screening and assessment practices of highly regarded adolescent substance abuse treatment programs
Gans J., Falco M., Schackman B.R. et al.
Journal of Child and Adolescent Substance Abuse: 2010, 19(1), p. 33–47.
US substance use treatment programmes for adolescents which had been recommended by experts were nevertheless highly variable and inconsistent in the quality of their screening and assessment of the substance use, family circumstances and mental health of their patients.
STUDY 2010 HTM file
Population estimates of alcohol misusers who access DWP benefits
Hay G., Bauld L.
[UK] Department for Work and Pensions, 2010
Estimates the number of problem drinkers in Britain who draw the main unemployment and welfare benefits in order to assess how many claimants may need additional help for addiction and related problems before they can move into employment. Contrasts with similar figures for problem drug users.
STUDY 2010 HTM file
Alcohol misusers' experiences of employment and the benefit system
Bauld L., Carroll C., Hay G. et al.
[UK] Department for Work and Pensions, 2010
Substantial barriers to employment were revealed by interviews with alcohol service clients in Britain and with staff working in or with treatment agencies. Holistic recovery rather than just completing treatment was the key. Reviews relevant international research.
DOCUMENT 2010 HTM file
Drug Strategy 2010. Reducing Demand, Restricting Supply, Building Recovery: Supporting People to Live a Drug Free Life
HM Government.
HM Government, 2010.
2010 English national drug strategy: "A fundamental difference [from] those that have gone before is that instead of focusing primarily on reducing the harms caused by drug misuse, [we will] go much further and offer every support for people to choose recovery as an achievable way out of dependency."
---
Select search results page

PREVIOUS
|
NEXT

1
2
3
4
5
6
7
8
9
10
11
12
13
14
15
16
17
18
19
20
21
22
23
24
25
26
27
28
29
30
31
32
33
34
35
36
37
38
39
40
41
42
43
44
45
46
47
48
49
50
51
52
53
54
55
56
57
58
59
60
61
62
63
64
65
66
67
68
69
70
71
72
73
74
75
76
77
78
79
80