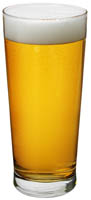 Collection
Alcohol: the complete collection
All Effectiveness Bank analyses to date of documents related to alcohol compiled for our supporter Alcohol Change UK, starting with the analyses most recently added or updated, totalling today 775 documents.

Click blue titles to view full text in a new window


Use the selectors at the bottom to turn to the next page in the list of documents
---
REVIEW 2008 HTM file
Treating pregnant women dependent on opioids is not the same as treating pregnancy and opioid dependence: a knowledge synthesis for better treatment for women and neonates
Winklbaur B., Kopf N., Ebner N. et al.
Addiction: 2008, 103, p. 1429–1440.
New guidance on managing pregnant women dependent on heroin and allied drugs emphasises that maintenance prescribing is the core treatment but holistic, individualised care is essential; its warnings about the dangers of detoxification are not universally accepted.
REVIEW 2009 HTM file
Acupuncture for alcohol dependence: a systematic review
Cho S-H, Whang W-W.
Alcoholism: Clinical and Experimental: 2009, 33(8), p. 1305–1313.
An exhaustive multi-country and multi-language trawl for randomised trials of acupuncture in the treatment of alcohol dependence found just 11 studies which overall offered little support for any form of the therapy.
REVIEW 2008 HTM file
Effective dissemination: a systematic review of implementation strategies for the AOD field
Bywood P.T., Lunnay B., Roche A.M.
Adelaide: National Centre for Education and Training on Addiction, 2008
Comprehensive Australian review garners the lessons from across health promotion and medical care on how best to improve practice by introducing research-based innovations, and evaluates their applicability to substance misuse.
REVIEW 2008 HTM file
Effective services for substance misuse and homelessness in Scotland: evidence from an international review
Pleace N.
Scottish Government Social Research, 2008.
Comprehensive and thoughtful review of the UK-relevant literature warns that services which impose rigid and unrealistic expectations of abstinence or independent living on homeless addicts would deny treatment and housing to vulnerable adults with complex needs.
REVIEW ABSTRACT 2009 HTM file
Peer-based addiction recovery support: history, theory, practice, and scientific evaluation
White W.L.
Chicago, IL: Great Lakes Addiction Technology Transfer Center and Philadelphia Department of Behavioral Health and Mental Retardation Services, 2009.
This monograph is likely to become the handbook for the growing peer-based recovery movement in the UK. For administrators, the approaches it reviews offer a way to reconcile decreasing per-patient resources with a policy agenda now focused on reintegration and recovery.
STUDY 2008 HTM file
Substance use outcomes 5½ years past baseline for partnership-based, family-school preventive interventions
Spoth R.L., Randall G.K., Trudeau L. et al.
Drug and Alcohol Dependence: 2008, 96(1–2), p, 57–68.
Two of the most widely recommended US school and family prevention programmes retarded growth in some forms of substance use, especially among youngsters who had already used by their early teens, but there are some methodological concerns over the findings.
STUDY 2008 HTM file
Promoting continuing care adherence among substance abusers with co-occurring psychiatric disorders following residential treatment
DeMarce J.M., Lash S.J., Stephens R.S. et al.
Addictive Behaviors: 2008, 33, p. 1104–1112.
Further analysis of findings from a US inpatient centre shows that systematically applying simple prompts and motivators especially and substantially improved aftercare attendance among patients with mental health problems, helping sustain progress made during initial treatment.
REVIEW 2008 HTM file
A systematic review of emergency care brief alcohol interventions for injury patients
Nilsen P., Baird J., Mello M.J. et al.
Journal of Substance Abuse Treatment: 2008, 35, p. 184–201.
Confirmation that brief advice to risky drinkers identified in accident and emergency departments can cut drinking and reduce the chance of further injuries and readmissions; the issue now is why this happens sometimes but not always.
REVIEW 2008 HTM file
Critical issues in the treatment of hepatitis C virus infection in methadone maintenance patients
Novick D.M., Kreek M.J.
Addiction: 2008, 103(6), p. 905–918.
European and US studies show that methadone patients stick with therapy for hepatitis C disease and do as well as other patients, bolstering the case for drug services to encourage clients to consider diagnostic testing and therapy.
STUDY 2008 HTM file
Computer-assisted delivery of cognitive-behavioral therapy for addiction: a randomized trial of CBT4CBT
Carroll K.M., Ball S.A., Martino S.
American Journal of Psychiatry: 2008, 165, p. 881–888.
An interactive computer program may offer a way to overcome the shortage of trained cognitive-behavioural therapists; supplementing routine counselling by program access twice a week reduced substance use by a third.
---
Select search results page

PREVIOUS
|
NEXT

1
2
3
4
5
6
7
8
9
10
11
12
13
14
15
16
17
18
19
20
21
22
23
24
25
26
27
28
29
30
31
32
33
34
35
36
37
38
39
40
41
42
43
44
45
46
47
48
49
50
51
52
53
54
55
56
57
58
59
60
61
62
63
64
65
66
67
68
69
70
71
72
73
74
75
76
77
78