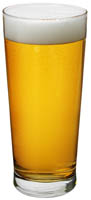 Collection
Alcohol: the complete collection
All Effectiveness Bank analyses to date of documents related to alcohol compiled for our partner Alcohol Change UK, starting with the analyses most recently added or updated, totalling today 791 documents.

Click blue titles to view full text in a new window


Use the selectors at the bottom to turn to the next page in the list of documents
---
REVIEW 2009 HTM file
The state of pharmacotherapy for the treatment of alcohol dependence
Garbutt J.C.
Journal of Substance Abuse Treatment: 2009, 36(suppl. 1), p. S15–S23.
Review finds some but inconsistent and often modest support for each of the four medications approved by the US administration for the treatment of alcohol dependence: disulfiram; acamprosate; oral naltrexone; and once-monthly, injectable, extended-release naltrexone.
REVIEW ABSTRACT 2009 HTM file
Continuing care research: what we have learned and where we are going
McKay J.R.
Journal of Substance Abuse Treatment: 2009, 36, p. 131–145.
Are alcohol and drug dependence best treated as chronic conditions needing extended care, or should we expect patients to recover and leave treatment? Whatever the answer, this review finds that generally the offer of long-term continuing care leads to better outcomes.
STUDY 2005 PDF file 104Kb
Drug prevention best done by school's own teachers not outside specialists
McNeal R.B.
in the Drug and Alcohol Findings magazine
An evaluation of the US All Stars programme for early secondary school provided a rare opportunity to test whether drug prevention is best done by outside specialists or a school's own teachers; the teachers won out, despite needing less training.
STUDY 2005 PDF file 108Kb
Feedback to police and licensees helps cut alcohol-related violence and crime
Wiggers J.
in the Drug and Alcohol Findings magazine
Asking alcohol-related offenders where they last drank enabled police to target licensed premises associated with alcohol-related crime. After a trial showed it was feasible and reduced alcohol-related incidents, the system was implemented across New South Wales.
STUDY 2005 PDF file 112Kb
Normative education works in school but often fails to reduce drinking at college
Stamper G.A. Wechsler H.
in the Drug and Alcohol Findings magazine
Despite successes with schoolchildren, two recent US studies have shown that 'normative' education correcting overestimations of youth drinking does not reduce drinking at colleges, where heavy drinking is both more common and more valued.
STUDY 2005 PDF file 153Kb
Communities can reduce drink-driving deaths
Hingson R.W.
in the Drug and Alcohol Findings magazine
A multi-million dollar attempt to equip US communities to tackle substance misuse only succeeded in reducing alcohol-related traffic deaths when treatment initiatives were supplemented by measures to limit the availability of alcohol.
STUDY 2005 PDF file 156Kb
High-risk youngsters respond to coherent, consistent and interactive after-school activities
Springer J.F.
in the Drug and Alcohol Findings magazine
Analyses of 48 US government-funded after-school and youth work projects for 9–18-year-olds at high risk of drug problems found that only interactive, well structured projects with supported and engaged staff curbed progression to more frequent substance use.
STUDY 2005 PDF file 172Kb
Naltrexone specially helps poor prognosis patients avoid relapse to heavy drinking
Rubio G. Kiefer F.
in the Drug and Alcohol Findings magazine
Two European studies confirm that the opiate-blocking drug naltrexone particularly helps alcohol-dependent patients who respond least well to therapy (marked partly by early onset drinking problems), elevating in-treatment outcomes to those of more promising clients.
REVIEW 2008 HTM file
Psychosocial interventions for people with both severe mental illness and substance misuse
Cleary M., Hunt G., Matheson S. et al.
Cochrane Database of Systematic Reviews: 2008, 1, Art.No.: CD001088
Latest update from the respected Cochrane review process still finds no reason to advocate replacing conventional care with specialised therapeutic approaches/teams when severe mental illness is complicated by substance use.
STUDY 2009 HTM file
Results of a type 2 translational research trial to prevent adolescent drug use and delinquency: a test of Communities That Care
Hawkins J.D., Oesterle S., Brown E.C. et al.
Archives of Pediatric and Adolescent Medicine: 2009, 163(9), p. 789–798.
With its appealing mix of science and community empowerment, the US Communities That Care prevention process has spread to the UK and other countries. This first randomised trial confirmed that given promising towns and rigorous execution, it can curb adolescent smoking and drinking.
---
Select search results page

PREVIOUS
|
NEXT

1
2
3
4
5
6
7
8
9
10
11
12
13
14
15
16
17
18
19
20
21
22
23
24
25
26
27
28
29
30
31
32
33
34
35
36
37
38
39
40
41
42
43
44
45
46
47
48
49
50
51
52
53
54
55
56
57
58
59
60
61
62
63
64
65
66
67
68
69
70
71
72
73
74
75
76
77
78
79
80