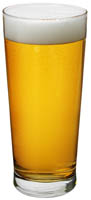 Collection
Alcohol: the complete collection
All Effectiveness Bank analyses to date of documents related to alcohol compiled for our supporter Alcohol Change UK, starting with the analyses most recently added or updated, totalling today 767 documents.

Click blue titles to view full text in a new window


Use the selectors at the bottom to turn to the next page in the list of documents
---
REVIEW 2008 HTM file
Critical issues in the treatment of hepatitis C virus infection in methadone maintenance patients
Novick D.M., Kreek M.J.
Addiction: 2008, 103(6), p. 905–918.
European and US studies show that methadone patients stick with therapy for hepatitis C disease and do as well as other patients, bolstering the case for drug services to encourage clients to consider diagnostic testing and therapy.
STUDY 2008 HTM file
Computer-assisted delivery of cognitive-behavioral therapy for addiction: a randomized trial of CBT4CBT
Carroll K.M., Ball S.A., Martino S.
American Journal of Psychiatry: 2008, 165, p. 881–888.
An interactive computer program may offer a way to overcome the shortage of trained cognitive-behavioural therapists; supplementing routine counselling by program access twice a week reduced substance use by a third.
REVIEW 2009 HTM file
A preliminary study of the population-adjusted effectiveness of substance abuse prevention programming: towards making IOM program types comparable
Shamblen S.R., Derzon J.H.
Journal of Primary Prevention: 2009, 30, p. 89–107.
One of the biggest strategic decisions facing prevention planners is whether to target high-risk groups or to prioritise universal programmes. This analysis won't decide the issue, but it does create an important new tool for comparing these strategies.
STUDY 2009 HTM file
A practical clinical trial of coordinated care management to treat substance use disorders among public assistance beneficiaries
Morgenstern J., Hogue A., Dauber S. et al.
Journal of Consulting and Clinical Psychology: 2009, 77(2), p. 257–269.
Further demonstration from a US research team that relatively intensive case management support does help welfare applicants overcome substance use problems, but in this case only those not already managed through substitute prescribing.
STUDY 2005 PDF file 118Kb
Therapist directiveness is an important influence on outcomes
Karno M.P.
in the Drug and Alcohol Findings magazine
One of the few 'matches' found by the huge US Project MATCH alcohol treatment trial was that motivational therapy bettered CBT for clients prone to anger. One of the clinics has shown why – because motivational therapists were less directive.
STUDY 2005 PDF file 102Kb
Communities that Care aims for science-based community action
Shiner M. Crow I.
in the Drug and Alcohol Findings magazine
When the Communities that Care prevention methodology was tried in Britain, the existing community development infrastructure determined whether local coalitions could implement its risk profiling tools and effectively generate action to address identified risks.
STUDY 2005 PDF file 104Kb
Phone reminders cut 'no shows' by nearly two-thirds
Booth P.G.
in the Drug and Alcohol Findings magazine
By introducing a phoned reminder, an alcohol treatment clinic in Liverpool cut by nearly two-thirds the number of patients who simply failed to turn up for assessment, avoiding wastage of staff time due to missed appointments.
STUDY 2005 PDF file 112Kb
Pharmacotherapies which work with men do not help women
Nich C. Pettinati H.M.
in the Drug and Alcohol Findings magazine
Emerging indications from studies of disulfiram treatment of cocaine dependence and sertraline for alcohol dependence that pharmacotherapies which work for men do not always help women.
STUDY 2005 PDF file 113Kb
Lasting benefits nine years after a brief alcohol intervention
Nilssen O.
in the Drug and Alcohol Findings magazine
A unique study from Norway discerned lasting benefits from a brief alcohol intervention nine years after risky drinkers had been identified during mass screening for heart disease and other medical risk factors.
OFFCUT 2005 PDF file 98Kb
Crime and disorder partnerships yet to commit to tackling alcohol
Richardson A.
in the Drug and Alcohol Findings magazine
When in 2001/02 the Home Office analysed the plans of crime and disorder reduction partnerships in England and Wales they found most linked alcohol to violence and disorder or anti-social behaviour, but few prioritised tackling the link or set explicit targets.
---
Select search results page

PREVIOUS
|
NEXT

1
2
3
4
5
6
7
8
9
10
11
12
13
14
15
16
17
18
19
20
21
22
23
24
25
26
27
28
29
30
31
32
33
34
35
36
37
38
39
40
41
42
43
44
45
46
47
48
49
50
51
52
53
54
55
56
57
58
59
60
61
62
63
64
65
66
67
68
69
70
71
72
73
74
75
76
77