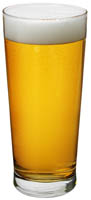 Collection
Alcohol: the complete collection
All Effectiveness Bank analyses to date of documents related to alcohol compiled for our supporter Alcohol Change UK, starting with the analyses most recently added or updated, totalling today 777 documents.

Click blue titles to view full text in a new window


Use the selectors at the bottom to turn to the next page in the list of documents
---
STUDY 2008 HTM file
Evaluation of a telephone-based stepped care intervention for alcohol-related disorders: a randomized controlled trial
Bischof G., Grothues J.M., Reinhardt S. et al.
Drug and Alcohol Dependence: 2008, 93(3), p. 244–251
This German study saved valuable counselling time by only offering further advice to primary care patients who had not yet responded to brief computerised feedback on their risky drinking.
STUDY 2004 PDF file 153Kb
Naltrexone helps GPs and practice nurses manage alcohol dependence
in the Drug and Alcohol Findings magazine
Further indications that naltrexone can aid the treatment of dependent drinkers in primary care settings have come from a US trial which tested the efficacy of the drug allied with the kind of consultations normally undertaken by GPs and practice nurses.
STUDY 2004 PDF file 159Kb
Safer Bars training could play a role under new UK licensing laws
in the Drug and Alcohol Findings magazine
In Toronto, a staff training programme undertaken by individual bars and nightclubs for the first time demonstrated reductions in violence. In the process, valuable lessons were learnt on how to implement such programmes.
STUDY 2004 PDF file 117Kb
Outcomes maintained when UK alcohol unit cut day programme from ten to six weeks
in the Drug and Alcohol Findings magazine
First a Liverpool alcohol treatment unit cut inpatient stays from eight to four weeks, then cut its day programme from ten to six weeks. In both cases there was no significant reduction in the proportion of patients with good drinking outcomes.
STUDY 2004 PDF file 102Kb
Sampling abstinence from sweets and TV also curbs youth substance use
in the Drug and Alcohol Findings magazine
In three European countries secondary school pupils were invited to contract with a schoolmate to renounce their chosen indulgence for two weeks. Though most chose sweets, TV or computer games, there was also a spillover effect to substance use.
STUDY 2004 PDF file 181Kb
Family check-up builds on teachers' abilities to identify problem pupils
in the Drug and Alcohol Findings magazine
Using teachers' ratings to target the families of high-risk pupils, a US study has shown that a few hours spent improving parental monitoring and response to childrens' behaviour can lead two years later to reductions in substance use.
STUDY 2004 PDF file 166Kb
Dual diagnosis add-on to mental health services improves outcomes
in the Drug and Alcohol Findings magazine
A unique British study has found that treatment-resistant schizophrenic patients benefit from additional integrated substance use/mental health therapy, which may also save costs by reducing the need for inpatient care.
NASTY SURPRISES 2004 PDF file 211Kb
Confident kids ... like to party
in the Drug and Alcohol Findings magazine
Research challenging the presumption that because it is 'bad', then youth substance use must also be caused by and cause other 'bad' things. The nasty surprise is that by fostering socially skilled youngsters keen on sports, we can also be fostering substance use.
STUDY 2007 HTM file
Outcomes of a prospective trial of student-athlete drug testing: the Student Athlete Testing Using Random Notification (SATURN) Study
Goldberg L., Elliot D.L., MacKinnon D.P. et al.
Journal of Adolescent Health: 2007, 41, p. 421–429.
First randomised follow-up study offers little support for randomly testing US school pupils for drug or alcohol use, adding to a slim evidence base which has so far found little benefit to justify the risks and the costs.
STUDY 2008 HTM file
Addressing the needs of children of substance using parents: an evaluation of Families First's Intensive Intervention
Woolfall K., Sumnall H., McVeigh J.
Centre for Public Health, Liverpool John Moores University, 2008.
Based in Middlesbrough and winners of the Drug Team of the Year award in 2008, Families First's intensive short-term support meant that children of problem drug users on the verge of being removed from the family were safely able to stay with their parents or other relatives.
---
Select search results page

PREVIOUS
|
NEXT

1
2
3
4
5
6
7
8
9
10
11
12
13
14
15
16
17
18
19
20
21
22
23
24
25
26
27
28
29
30
31
32
33
34
35
36
37
38
39
40
41
42
43
44
45
46
47
48
49
50
51
52
53
54
55
56
57
58
59
60
61
62
63
64
65
66
67
68
69
70
71
72
73
74
75
76
77
78