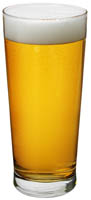 Collection
Alcohol: the complete collection
All Effectiveness Bank analyses to date of documents related to alcohol compiled for our partner Alcohol Change UK, starting with the analyses most recently added or updated, totalling today 793 documents.

Click blue titles to view full text in a new window


Use the selectors at the bottom to turn to the next page in the list of documents
---
STUDY 2017 HTM file
Practices and attitudes of general practitioners in the delivery of alcohol brief interventions in Scotland
Holloway A., Donaghy E.
Scottish Health Action on Alcohol Problems, 2017
Insight into what helps and hinders the delivery of brief alcohol interventions in general practice, from the perspective of doctors working in Scotland.
COLLECTION 2017 HTM file
Couples therapies
'Collections' are customised Effectiveness Bank searches not available via the standard options in the search pages. Entries on one of only two types of therapies recommended for alcohol and/or drug users by NICE, the UK's official health intervention advisers. Best known of these in the substance use sector focuses on a daily ritual in which the couple reaffirm and reinforce the user's intention to stay drug-free/sober.
STUDY 2014 HTM file
A 'symptom-triggered' approach to alcohol withdrawal management
Murdoch J., Marsden J.
British Journal of Nursing: 2014, 23(4), p. 198–202.
Providing medication in response to symptoms of alcohol withdrawal instead of routinely improved the outcomes of patients in acute hospital settings – reducing the duration of treatment and the amount of medication used.
REVIEW 2011 HTM file
Alcohol-use disorders: diagnosis, assessment and management of harmful drinking and alcohol dependence
National Collaborating Centre for Mental Health.
National Institute for Health and Clinical Excellence, 2011.
This impressive assessment of what evaluation research means for alcohol dependence treatment in Britain is distinguished by reviews of the latest literature on the sub-topics it covers; in some cases these starkly reveal the inadequacies of the evidence base.
STUDY 2008 HTM file
Benefits of residential care preserved by systematic, persistent and welcoming aftercare prompts
Lash S.J., Burden J.L., Parker J.D. et al.
on the web
Systematically applying simple prompts and motivators can improve aftercare attendance and help sustain progress made during initial residential treatment, offering a way to preserve the benefits of the investment made by patients, services and funders.
STUDY 2016 HTM file
The Licensing Act (2003): its uses and abuses 10 years on
Foster J.
London: Institute of Alcohol Studies, 2016.
Seen as excluding health concerns and requiring an individualistic and 'premises by premises' approach, interviews with stakeholders and a revisiting of the 2003 Licensing Act for England and Wales suggest it could nevertheless be used to address public health and to implement licensing policies and decisions based on likely overall local impact.
STUDY 2015 HTM file
Using behavioral triage in court-supervised treatment of DUI offenders
Carey S.M., Allen Theresa H., Einspruch E.L. et al.
Alcoholism Treatment Quarterly: 2015, 33, p. 44–63.
From California, the first evaluation of a system which escalated drink/drug drivers to treatment if they failed a less intensive sentence found significantly reduced recidivism and accidents, and evidence that injuries related to accidents also fell.
STUDY 2014 HTM file
Effectiveness of training family physicians to deliver a brief intervention to address excessive substance use among young patients: a cluster randomized controlled trial
Haller D.M., Meynard A., Lefebvre D. et al.
Canadian Medical Association Journal: 2014, 186(8), p. 263–272.
Can a brief intervention delivered by trained GPs impact on young patients' excessive drinking and cannabis use? Set in French-speaking Switzerland, this study examines outcomes over a 12-month period.
STUDY 2010 HTM file
Long-term effects of the Strong African American Families program on youths' alcohol use
Brody G.H., Chen Y-F., Kogan S.M. et al.
Journal of Consulting and Clinical Psychology: 2010, 78(2), p. 281–285.
Five years later a parent-and-child alcohol use prevention programme developed for poor black families with 11-year-old children in the USA's rural south was found to have retarded the growth in average drinking frequency. Results were consistently positive, but methodological issues limit confidence in the findings.
HOT TOPIC 2017 HTM file
Promoting recovery through employment
Ashton M., Davies N.
One of our hot topics offering background and analysis on important issues which sometimes generate heated debate. Employment is seen as the key to lasting recovery, but how realistic is it for people whose lifestyles have revolved around using and obtaining drugs?
---
Select search results page

PREVIOUS
|
NEXT

1
2
3
4
5
6
7
8
9
10
11
12
13
14
15
16
17
18
19
20
21
22
23
24
25
26
27
28
29
30
31
32
33
34
35
36
37
38
39
40
41
42
43
44
45
46
47
48
49
50
51
52
53
54
55
56
57
58
59
60
61
62
63
64
65
66
67
68
69
70
71
72
73
74
75
76
77
78
79
80