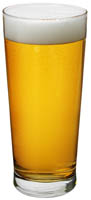 Collection
Alcohol: the complete collection
All Effectiveness Bank analyses to date of documents related to alcohol compiled for our partner Alcohol Change UK, starting with the analyses most recently added or updated, totalling today 793 documents.

Click blue titles to view full text in a new window


Use the selectors at the bottom to turn to the next page in the list of documents
---
STUDY 2007 HTM file
Preventing alcohol-exposed pregnancies: a randomized controlled trial
Floyd R.L., Sobell M., Velasquez M.M. et al.
American Journal of Preventive Medicine: 2007, 32(1), p. 1–10.
Foetal exposure to alcohol is a leading cause of birth defects and developmental disabilities. Targeting interventions at women before they become pregnant – as with Project CHOICES – could shift the focus in clinical practice from treatment of substance-exposed pregnancies to prevention of a major (and costly) public health concern.
MATRIX CELL 2020 HTM file
Alcohol Treatment Matrix cell E3: Treatment systems; Medical treatment
Ashton M.
Seminal and key studies on local, regional and national systems for effectively and cost-effectively providing medical interventions and treatment in medical settings. Includes discussions of what a good quality alcohol service would look like and whether the UK is making progress on systems for treating the overlap between substance use and mental health problems.
STUDY 2020 HTM file
Effective age-gating for online alcohol sales
Muirhead J., Grout V.
Alcohol Change UK, 2020
How do online retailers seek to prevent underage alcohol sales in the UK, how effective are current methods, and how far short are they of a truly effective system?
MATRIX CELL 2020 HTM file
Alcohol Matrix cell D3: Organisational functioning; Medical treatment
Ashton M.
Selected studies and reviews on how treatment organisations affect the implementation and effectiveness of medical interventions and treatment in medical settings. Asks whether evidence-based innovation is always a good thing, and explores the evidence for and against integrating substance use treatment with medical or psychiatric care.
MATRIX CELL 2020 HTM file
Alcohol Treatment Matrix cell C3: Management/supervision; Medical treatment
Ashton M.
Seminal and key studies on the impact of management on medical interventions and treatment for problem drinking in medical settings. Asks how we can identify effective clinicians and effective medications, and highlights the remarkable transformation brought about in the 1950s at a US clinic which few referred patients attended and fewer still engaged with.
REVIEW 2019 HTM file
Fetal alcohol spectrum disorder: a systematic review of the cost of and savings from prevention in the United States and Canada
Greenmyer J.R., Popova S., Klug M.G. et al.
Addiction: 2019, 115, p. 409–417.
Study set in Canada and the United States finds more than enough financial justification for expanding prevention of foetal alcohol spectrum disorders. But what does 'expansion' mean – universal prevention, or focusing resources on those most at risk?
STUDY 2019 HTM file
Brief alcohol intervention for risky drinking in young people aged 14–15 years in secondary schools: the SIPS JR-HIGH RCT
Giles E.L., McGeechan G.J., Coulton S. et al.
Public Health Research: 2019, 7(9).
Already delivering alcohol advice to young people as part of the curriculum, did UK secondary schools see a reduction in risky drinking after supplementing it with brief counselling sessions?
MATRIX CELL 2020 HTM file
Alcohol Treatment Matrix cell B3: Practitioners; Medical treatment
Ashton M.
The most important seminal and key studies and reviews shedding light on the impact of the practitioner in medical interventions and treatment for alcohol problems in medical settings.
REVIEW 2019 HTM file
A meta-analysis of the efficacy of case management for substance use disorders: a recovery perspective
Vanderplasschen W., Rapp R.C., De Maeyer J. et al.
Frontiers in Psychiatry: 2019, 10(186).
How does an intervention designed to enhance coordination and continuity of services, known as 'case management', compare to treatment as usual? Is there any evidence to suggest that it can directly or indirectly improve recovery outcomes?
HOT TOPIC 2020 HTM file
The complexity and challenge of 'dual diagnosis'
Ashton M., Davies N.
One of our hot topics offering background and analysis on important issues which sometimes generate heated debate. Whether to focus on mental health problems or substance use problem when the patient exhibits both is long-standing conundrum which still puzzles today's treatment services. Arising with as many as three-quarters of the drug treatment caseload, deciding how to respond is a is a major issue.
---
Select search results page

PREVIOUS
|
NEXT

1
2
3
4
5
6
7
8
9
10
11
12
13
14
15
16
17
18
19
20
21
22
23
24
25
26
27
28
29
30
31
32
33
34
35
36
37
38
39
40
41
42
43
44
45
46
47
48
49
50
51
52
53
54
55
56
57
58
59
60
61
62
63
64
65
66
67
68
69
70
71
72
73
74
75
76
77
78
79
80