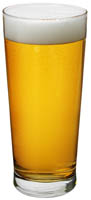 Collection
Alcohol: the complete collection
All Effectiveness Bank analyses to date of documents related to alcohol compiled for our partner Alcohol Change UK, starting with the analyses most recently added or updated, totalling today 793 documents.

Click blue titles to view full text in a new window


Use the selectors at the bottom to turn to the next page in the list of documents
---
STUDY 2012 HTM file
The effectiveness of Prisoners Addressing Substance Related Offending (P-ASRO) programme: evaluating the pre and post treatment psychometric outcomes in an adult male category C prison
Crane M.A.J., Blud L.
British Journal of Forensic Practice: 2012, 14(1), p.49–59.
From the early 2000s cognitive-behavioural group therapy programmes have been relied on to improve the anti-offending record of UK prisons and probation services, but evidence has been scarce and generally negative. This prison study at least suggests that one such programme does promote the intended psychological changes.
STUDY 2010 HTM file
The fatal toll of driving to drink: the effect of minimum legal drinking age evasion on traffic fatalities
Lovenheim M.F., Slemrod J.
Journal of Health Economics: 2010, 29, p. 62–77.
This meticulous analysis reveals that increasing the legal drinking age can cause traffic accident deaths if underage drinkers can drive to a nearby jurisdiction with a lower age limit to legally buy and drink alcohol, returning too intoxicated to drive safely. The message is that such limits need to be uniform to have the maximum beneficial impact.
STUDY 2012 HTM file
Alcohol prevention: What can be expected of a harm reduction focused school drug education programme?
Midford R., Cahill H., Ramsden R. et al.
Drugs: Education, Prevention and Policy: 2012, 19(2), p. 102–110.
In Australia, alcohol outcomes from a secondary school harm reduction curriculum covering legal and illegal drugs strengthened the case that such education can not only curb harms, but also reduce consumption. Results suggest this approach might offer a more fruitful focus for education about commonly used substances than simply promoting non-use.
REVIEW 2012 HTM file
Prohibiting public drinking in urban public spaces: a review of the evidence
Pennay A., Room R.
Drugs: Education, Prevention and Policy: 2012, 19(2), p. 91–101.
So-called 'alcohol-free zones' have proliferated across the UK, preventing an individual drinking in public if police believe their drinking is causing a problem. This review of such measures finds they do reassure communities, but at the expense of further marginalising street drinkers.
STUDY 2011 HTM file
Randomized controlled trial of a brief intervention for unhealthy alcohol use in hospitalized Taiwanese men
Liu S, Wu S., Chen S. et al.
Addiction: 2011, 106, p. 928–940.
Even dependent drinkers among Taiwanese hospital patients substantially cut back their drinking after being identified and offered brief advice, findings from a study which provides one of the most convincing demonstrations yet that brief intervention can work in this setting.
STUDY 2012 HTM file
Treatment seeking and subsequent 1-year drinking outcomes among treatment clients in Sweden and the U.S.A.: a cross-cultural comparison
Witbrodt J., Romelsjö A.
Addictive Behaviors: 2012, 37, p. 1122–1131.
Detailed examination of how differing welfare and treatment systems and understandings of dependence affect the alcohol caseloads of substance use treatment services in Sweden and the USA and how they fare in the year after starting treatment; reveals differences and similarities in what 'success' consists of and what seems to promote it.
STUDY 2012 HTM file
Component analysis of a school-based substance use prevention program in Spain: contributions of problem solving and social skills training content
Espada J.P., Griffin K.W., Pereira J.R. et al.
Prevention Science: 2012, 13(1), p. 86–95.
Uniquely this Spanish study eliminated either problem solving or social skills training from secondary school drug education to see if these really were active ingredients in reducing substance use. Probably they were was the conclusion, though there were no statistically significant differences between the full programme and the excised versions.
STUDY 2010 HTM file
Combining motivational interviewing with compliance enhancement therapy (MI-CET): development and preliminary evaluation of a new, manual-guided psychosocial adjunct to alcohol-dependence pharmacotherapy
Heffner J.L., Tran G.Q., Johnson C.S. et al.
Journal of Studies on Alcohol and Drugs: 2010, 71, p. 61–70.
Getting patients to take their medication is a major issue across medicine. This US alcohol treatment study enhanced compliance with treatment through a novel and manageable approach combining brief motivational interviewing with structured clinical counselling involving feedback on the patient's real-time pill-taking record.
STUDY 2010 HTM file
Clinical outcomes of a brief motivational intervention for heavy drinking mandated college students: a pilot study
Terlecki M.A., Larimer M.E., Copeland A.L.
Journal of Studies on Alcohol and Drugs: 2010, 71(1), p. 54–60.
Is being caught and disciplined all it takes to get heavy drinkers who violate university drinking rules to cut back? According to this US study, the discipline process does work, but adding brief motivational-style advice makes a worthwhile extra impact.
REVIEW 2007 HTM file
A review of the effectiveness and cost-effectiveness of interventions delivered in primary and secondary schools to prevent and/or reduce alcohol use by young people under 18 years old
Jones L., James M., Jefferson T. et al.
Liverpool: Centre for Public Health, Liverpool John Moores University, 2007.
The review which underpinned official UK guidance on alcohol education and advice in schools finds most programmes unsupported by adequate evidence and a dearth of analyses which would enable an assessment of whether the more successful programmes represent value for money.
---
Select search results page

PREVIOUS
|
NEXT

1
2
3
4
5
6
7
8
9
10
11
12
13
14
15
16
17
18
19
20
21
22
23
24
25
26
27
28
29
30
31
32
33
34
35
36
37
38
39
40
41
42
43
44
45
46
47
48
49
50
51
52
53
54
55
56
57
58
59
60
61
62
63
64
65
66
67
68
69
70
71
72
73
74
75
76
77
78
79
80