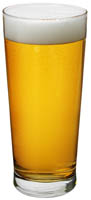 Collection
Alcohol: the complete collection
All Effectiveness Bank analyses to date of documents related to alcohol compiled for our partner Alcohol Change UK, starting with the analyses most recently added or updated, totalling today 793 documents.

Click blue titles to view full text in a new window


Use the selectors at the bottom to turn to the next page in the list of documents
---
STUDY 2010 HTM file
Efficacy of repetitive transcranial magnetic stimulation in alcohol dependence: a sham-controlled study
Mishra B.R., Nizamie S.H., Das B. et al.
Addiction: 2010, 105, p. 49–55.
In India the brains of alcohol dependent patients were repeatedly stimulated using a magnetic coil held close to the front right part of the skull. The result was to further reduce their craving for alcohol compared to a similar but inactive procedure.
STUDY 2011 HTM file
Supporting partnerships to reduce alcohol harm: key findings, recommendations and case studies from the Alcohol Harm Reduction National Support Team
[UK] Department of Health, Health Improvement, National Support Teams.
[UK] Department of Health, 2011.
When the English Department of Health's alcohol policy support team visited local areas, they found an improving but often muddled and uncoordinated attempt to improve public health through alcohol-related interventions which lacked consistent commitment.
STUDY 2011 HTM file
Prison health needs assessment for alcohol problems
Parkes T., MacAskill S., Brooks O. et al.
NHS Health Scotland, 2011.
What does the Scottish Prison Service need to do to adequately address alcohol problems among inmates? This needs assessment funded by the Scottish Government assesses the size of the problem, identifies the gaps, and recommends ways to plug them based on a review of relevant research.
STUDY 2011 HTM file
Scoping study of interventions for offenders with alcohol problems in community justice settings
McCoard S., Skellington Orr K., McKellar J. et al.
NHS Health Scotland, 2011.
Investigates what outside prison is being done in Scotland to meet the needs of problem drinking offenders by criminal justice and other services, and assesses whether local arrangements measure up to the size and nature of the task. Non-evidence based funding and the need to develop integrated care pathways emerged as key issues.
STUDY 2010 HTM file
Alcohol services in prisons: an unmet need
HM Inspectorate of Prisons.
HM Inspectorate of Prisons, 2010.
Prison inspections and surveys of prisoners and staff in England reveal a "depressing picture" of "very limited" services for problem drinking inmates, which leave them with poor prospects on release.
REVIEW 2011 HTM file
Interventions for disorder and severe intoxication in and around licensed premises, 1989–2009
Brennan I., Moore S.C., Byrne E. et al.
Addiction: 2011, 106, p. 706–713.
Surprisingly, the big problem of disorder and violence associated with bars, clubs and pubs has not attracted a correspondingly large evidence base on how to prevent it. This review concludes that training bar staff to identify and respond to warning signs has some potential.
STUDY 2009 HTM file
Randomized controlled trial of cognitive-behavioural therapy for coexisting depression and alcohol problems: short-term outcome
Baker A.L., Kavanagh D.J., Kay-Lambkin F. et al.
Addiction: 2009, 105, p. 87–99.
Australian study provides the first evidence that integrated treatment may be superior to alcohol- or depression-focused treatment for depressed heavy drinkers, but the lack of extra benefit in respect of depression and gender differences suggests a more complicated picture.
STUDY 2010 HTM file
Why target early adolescents and parents in alcohol prevention? The mediating effects of self-control, rules and attitudes about alcohol use
Koning I.M., van den Eijnden R.J.J.M., Engels R.C.M.E. et al.
Addiction: 2010, 106, p. 538–546.
In the Netherlands, allied with alcohol prevention lessons, addressing parental attitudes to and rule-setting about drinking by their adolescent children at routine parent meetings at the start of each school year led via these and other mechanisms to fewer pupils starting to drink regularly.
REVIEW 2010 HTM file
Polarized drinking patterns and alcohol deregulation. Trends in alcohol consumption, harms and policy: United Kingdom 1990–2010
Meier P.S.
Nordic Studies on Alcohol and Drugs: 2010, 27, p. 383–408.
Lead researcher on influential analyses of the impact of possible alcohol pricing changes in the UK paints a picture of the state of play in drinking and related harms in England and how far these have or may be affected by national policy initiatives in a European and international policy context.
REVIEW 2010 HTM file
Pathways to employment in London: A guide for drug and alcohol services
Simonson P.
London: DrugScope/LDAN, 2010.
Recommendations for British drug and alcohol services on how to help their clients gain employment based on field research and review of the literature in substance misuse and related sectors.
---
Select search results page

PREVIOUS
|
NEXT

1
2
3
4
5
6
7
8
9
10
11
12
13
14
15
16
17
18
19
20
21
22
23
24
25
26
27
28
29
30
31
32
33
34
35
36
37
38
39
40
41
42
43
44
45
46
47
48
49
50
51
52
53
54
55
56
57
58
59
60
61
62
63
64
65
66
67
68
69
70
71
72
73
74
75
76
77
78
79
80