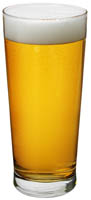 Collection
Alcohol: the complete collection
All Effectiveness Bank analyses to date of documents related to alcohol compiled for our partner Alcohol Change UK, starting with the analyses most recently added or updated, totalling today 793 documents.

Click blue titles to view full text in a new window


Use the selectors at the bottom to turn to the next page in the list of documents
---
REVIEW 2009 HTM file
Integrated psychological treatment for substance use and co-morbid anxiety or depression vs. treatment for substance use alone: a systematic review of the published literature
Hesse M.
BMC Psychiatry: 2009, 9(6).
Most patients at drug and alcohol services suffer depression and/or anxiety, far too many and usually not severely enough to engage mental health services. Faced with this huge problem, should services offer special mental health therapies, or is substance-focused treatment sufficient?
STUDY 2010 HTM file
Initial preference for drinking goal in the treatment of alcohol problems: II. Treatment outcomes
Adamson S.J., Heather N., Morton V. et al.
Alcohol and Alcoholism: 2010, 45(2), p. 136–142.
Data from Britain's largest alcohol treatment trial is used to address possibly the most contentious issue in the field – whether services should offer moderation as well as abstinence goals to dependent clients. 'Let the patient choose' seems the general conclusion.
REVIEW 2009 HTM file
Guide to implementing family skills training programmes for drug abuse prevention
Kumpfer K.
United Nations Office on Drugs and Crime, 2009.
UN-commissioned guidance from international experts on how to mount prevention programmes based on family skills training involving parents and children in a joint effort to improve family dynamics and child development. Engaging parents seems the major barrier.
REVIEW 2009 HTM file
Traditional medicine in the treatment of drug addiction
Lu L., Liu Y., Zhu W. et al.
American Journal of Drug and Alcohol Abuse: 2009, 35(1), p. 1–11.
A China-North America funding and authorship collaboration has assessed the evidence for the main traditional herbal remedies in addiction treatment, and made a new assessment of the role of acupuncture; generally, 'promising' was most positive verdict it could reach.
NOTES 2002 PDF file 166Kb
Residential versus non-residential treatment
Ashton M.
Notes on whether and for whom residential care improves on (generally intensive) non-residential alternatives.
STUDY 2009 HTM file
A randomized trial of individual and couple behavioral alcohol treatment for women
McCrady B.S., Epstein E.E., Cook S. et al.
Journal of Consulting and Clinical Psychology: 2009, 77(2), p. 243–256.
Alcohol dependent women experienced more lasting improvements when couples-based therapy embedded therapeutic processes in a lasting relationship with a willing husband or partner, extending an impressive research portfolio for the therapy.
STUDY 2009 HTM file
Changing network support for drinking: Network Support Project 2-year follow-up
Litt M.D., Kadden R.M., Kabela-Cormier E. et al.
Journal of Consulting and Clinical Psychology: 2009, 77(2), p. 229–242.
Treatment services do not have to adopt, or ask patients to adopt, the belief system on which 12-step groups are founded in order to effectively encourage patients to tap in to the social support offered by these groups and improve their chances of sustained abstinence.
REVIEW 2009 HTM file
Effectiveness of limiting alcohol outlet density as a means of reducing excessive alcohol consumption and alcohol-related harms
Campbell C.A., Hahn R.A., Elder R. et al.
American Journal of Preventive Medicine: 2009, 37(6), p. 556–569.
The review which led a national US task force to recommend limiting the concentration of retail alcohol outlets as an important public health measure to curb excessive alcohol use and related harms. In much of the UK though, licensing law severely limits the scope for action.
REVIEW 2008 HTM file
Identifying cost-effective interventions to reduce the burden of harm associated with alcohol misuse in Australia
Doran C., Vos T., Cobiac L. et al.
University of Queensland, 2008.
Comprehensive calculations from Australia offer clues to what in countries like the UK would make the biggest dent in alcohol-related harm at the lowest cost; top of the list were alcohol tax rises, advertising bans, licensing controls, and random breath testing.
STUDY 2009 HTM file
Evaluating mediators of the impact of the Linking the Interests of Families and Teachers (LIFT) multimodal preventive intervention on substance use initiation
DeGarmo D.S., Eddy J.M., Reid J.B. et al.
Prevention Science: 2009, 10(3), p. 208–220.
Again an early schools programme which does not mention substance use at all but focuses on overall child development has later impacts on substance use (plus other benefits) as great as targeted drug education is typically able to produce.
---
Select search results page

PREVIOUS
|
NEXT

1
2
3
4
5
6
7
8
9
10
11
12
13
14
15
16
17
18
19
20
21
22
23
24
25
26
27
28
29
30
31
32
33
34
35
36
37
38
39
40
41
42
43
44
45
46
47
48
49
50
51
52
53
54
55
56
57
58
59
60
61
62
63
64
65
66
67
68
69
70
71
72
73
74
75
76
77
78
79
80