Matrix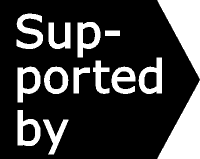 ---
Alcohol Treatment Matrix 2017
Seminal and key research and reviews on brief alcohol interventions and the treatment of alcohol use problems organised into a 5x5 matrix with 'bite' commentaries on each of the 25 cells, forming a comprehensive course on the most significant research underpinning practice.
---
Row 1 Identifying and advising risky drinkers
At the intersection of prevention and brief treatment, these programmes are intended to identify risky drinkers at locations such as GPs' surgeries and emergency departments, and then to deliver brief advice to reduce risk. Do they work well enough – and can they be implemented widely enough – to reduce alcohol-related harm across a population?

Row 2 Fundamentals of alcohol treatment
Prompted by the 'failure' of the US Project MATCH trial, a pivotal moment in alcohol treatment research was the re-recognition that treatment is closer to "a culturally appropriate solution to a socially defined problem" than a technical fix to a medical dysfunction. Moving out from the intervention via the practitioner, management and organisation to the treatment system, commentaries expose the interdependencies between these layers.

Row 3 Drink, doctors and medications
For this 'disease', medications do not have reliable, mechanistic effects. Evidence challenges us to place medications in the context of the practitioners delivering them, managements and organisations which shape the therapeutic environment, and the local treatment system which provides preparatory, supportive and follow-on care.

Row 4 The talking route to recovery
Every treatment involves direct or indirect human interaction, but this row is about therapies in which interaction is intended to be the main active ingredient. The mainstay of alcohol dependence treatment, if these are suboptimal or misunderstood, we risk the bulk of patients doing less well than they could.

Row 5 Containing crime, protecting families
Final row turns to treatment organised or funded primarily to safeguard the community. A common theme is the contradiction between treatment centred on the patient's welfare, yet offered within a system which prioritises the wider community, and sees the patient essentially as a threat.