Matrix row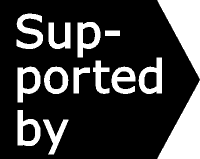 ---
The talking route to recovery
Every treatment involves direct or indirect human interaction, but this row is about therapies in which interaction is intended to be the main active ingredient. Psychosocial or 'talking' therapies are the mainstay of alcohol dependence treatment. If they are suboptimal or misunderstood, we risk the bulk of patients doing less well than they could.

Click button to view the matrix with this row highlighted or go straight to your chosen cell in the row by scrolling down and clicking the blue titles.


---
Cell A4 Effectiveness of psychosocial therapies
Highlights the £1.5 million UK trial for which the researchers designed a therapy to better a standard motivational approach; why were their expectations confounded? Argues that guidance has been misled into advocating research-packaged interventions, and invites you to question the American Psychological Association's list of the most important things to do in addiction therapy.

Cell B4 The talker in the talking route to recovery
Structured around Carl Rogers' classic formulation of the "necessary and sufficient conditions" for therapeutic progress, this cell focuses on whether some therapists are more successful because they more strongly forge 'therapeutic' relationships.

Cell C4 Managing psychosocial therapies
Starts with a study which concluded that "leaders ... have a cascading impact on their staff in ways other than through mandate", and ends with how poorly-progressing clients are 'rescued' by systems which let therapists know how (especially how badly) their clients are doing.

Cell D4 Organisational influences on psychosocial therapies
See if you agree with influential US researchers that "organizational climate underlies the entire process of innovation adoption", and ask yourself: Is my service even ready for change? Is change driven by targets just as good for patients as change motivated by the desire to improve their lives?

Cell E4 Psychosocial therapies in the treatment system
Twin foci are the research credentials of guidance from the UK's official health advisory body (NICE) and whether commissioners can rely on mutual aid groups to square the circle of doing more with less.