Matrix row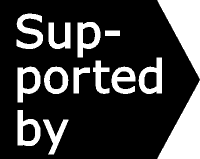 ---
Drug Treatment Matrix row 5


Reducing crime, protecting families
Row 5 explores key studies on treatment in relation to safeguarding the family and the community from crime. A common theme is the contradictions involved in offering or imposing treatment centred on the patient's welfare within a system which prioritises the wider community, and sees the patient essentially as a threat.

Also see hot topics on supporting families, drug testing and sanctions, naltrexone implants and injections, treatment practitioners, why some treatment services are more effective than others, and protecting children.
---
Cell A5 Intervening to safeguard the community
Focuses on the interventions themselves. 'Bite' commentary addresses two highly controversial issues: whether it is ever safe to leave children to live with seriously problematic drug users; and incentivising opioid-dependent offenders to take the opiate-blocker naltrexone – unacceptable infringement of autonomy, or as caring as holding back someone about to walk off a cliff?

Cell B5 Coercion tests therapeutic skills
Moves up a level to the contribution of the practitioner delivering the intervention. Commentary advances a general rule: The trickier the situation, the more the practitioner matters. A corollary is that therapeutic skills are even more important in formally coerced than in nominally voluntary treatment.

Cell C5 Reconciling the interests of community, clients, and families
Up another level to the roles of service managers. Explores what research can offer managers who have to reconcile the interests of clients, their families and the community, and the credentials of a well known model for working with offenders. Asks why cognitive-behavioural approaches are so prominent, and considers the feasibility of prioritising the child when the parent is the patient.

Cell D5 Reshaping treatment services to a criminal justice context
Up yet another level to the role of organisational structure and functioning. What adaptations are needed in organisations involved in coerced treatment, and how does this affect their relationships with the 'clients' coerced through their doors? To protect children, must treatment services reshape themselves as family services?

Cell E5 Crime-reducing drug treatment systems
Up to the final level of whole local treatment systems. Asks whether coercion and/or collaboration with enforcement authorities undermine treatment's community protection impacts, and whether to maximally reduce crime, systems should focus on coercion or voluntary engagement.