Additions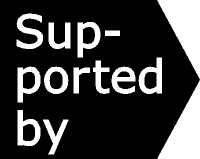 ---
Therapy relationships that work 1: The alliance
First of four bulletins recapping 16 reviews for the American Psychological Association featuring expert advice and amalgamations of research findings on different aspects of the client–therapist relationship. With the overview of the reviews, these constitute an authoritative resource for treatment staff seeking to develop their relationship skills based on what works in promoting client welfare. This first bulletin focuses on the overall personal and professional bonds between client and therapist.

Choose analyses to view by scrolling down and clicking the blue titles.

Join the Effectiveness Bank mailing list for research updates.
---
Liking each other is a good foundation for therapy
Patient progress is strongly related to the strength of the personal ('real') relationship between client and therapist – even more strongly than the working relationship (see below) focused on therapy. Showing that you like, value and care for someone seems therapeutic.
Strong working relationships help clients get where they want to be
Comprehensive review concludes that in one-to-one therapy for adults, the working relationship between clients and practitioners is one of the largest and most consistent determinants of outcomes. Practice recommendations aim to help practitioners foster strong relationships.
Managing multiple relationships in couple and family therapies
Working relationships in couple and family therapies emerge as at least as important as in individual therapies. Practice recommendations will help therapists develop these relationships, augmenting the impacts of some of the most effective ways to treat substance use problems.
Working relationships matter for young clients too
Finds that the relationship between therapists and young clients and their parents is associated with outcomes nearly as strongly as in adult therapy. Practice recommendations aim to help with the difficult business of engaging both parents and children without alienating one or the other.
Cohesive groups make greater progress
In group therapy working relationships are known as 'cohesion' – the bonds between group members and between the group and its leader(s). As in individual therapy, more cohesive groups make greater progress. Recommendations aim to help leaders make the most of this format, one common in substance use treatment.
---
Share your discovery of the Effectiveness Bank by sending an email to your colleagues.
Discover your own research gems by exploring the entire Effectiveness Bank.
Subject search on broad themes like prevention or treatment or specific sub-topics
Free text search to find documents which contain your chosen key words.

---
The Drug and Alcohol Findings Effectiveness Bank offers a free mailing list service updating subscribers to UK-relevant evaluations of drug/alcohol interventions. Findings is supported by Alcohol Change UK and the Society for the Study of Addiction and advised by the National Addiction Centre.