Additions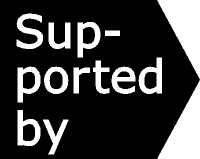 ---
Therapy relationships that work 2
Elements of the alliance
Second of four bulletins recapping 16 reviews for the American Psychological Association featuring expert advice and amalgamations of research findings on different aspects of the client–therapist relationship. With the overview of the reviews, these constitute an authoritative resource for treatment staff seeking to develop their relationship skills. This second bulletin focuses on major elements which coalesce into the recovery-promoting bond between client and therapist.


"Findings have drawn attention to a significant body of work that seeks to understand what makes psychotherapy effective. This highlights a number of areas applicable to day-to-day addictions work and should be essential reading for anyone looking to improve their ability to form effective working relationships with their clients."
Dr Luke Mitcheson Consultant Clinical Psychologist, South London and Maudsley NHS Trust, England


Choose analyses to view by scrolling down and clicking the blue titles.

Join the Effectiveness Bank mailing list for research updates.
---
Therapist empathy more closely related to outcomes than therapy type
The more therapists empathically communicate their understanding of and compassion for clients, the better the outcomes – a link stronger than between outcomes and the type of therapy. Recommendations will help counsellors, therapists, trainers and supervisors solidify this foundation for therapist–client relationships.
Make patients partners in therapy
Client progress in psychosocial treatments is substantially greater when they and their therapists agree on goals and methods and form collaborative relationships … but when substance use is the problem, partnership has its limits.
Affirming the client promotes recovery
Across psychotherapy studies, outcomes improve the more therapists consistently demonstrate warmth and high regard for their clients – given the stigma and low regard attached to dependent substance use(rs), findings with important implications for promoting recovery from addiction.
Fundamental rule for therapists: know and be who you are
Message from this amalgamation of research findings is that conveying genuineness and authenticity is one way therapists underpin an effective therapeutic relationship. But what if a therapy's mandates seem to demand a less than authentic response?
---
Share your discovery of the Effectiveness Bank by sending an email to your colleagues.
Discover your own research gems by exploring the entire Effectiveness Bank.
Subject search on broad themes like prevention or treatment or specific sub-topics
Free text search to find documents which contain your chosen key words.

---
The Drug and Alcohol Findings Effectiveness Bank offers a free mailing list service updating subscribers to UK-relevant evaluations of drug/alcohol interventions. Findings is supported by Alcohol Change UK and the Society for the Study of Addiction and advised by the National Addiction Centre.