Additions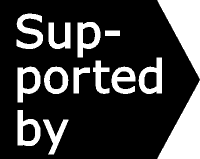 ---
Effectiveness Bank additions 8 June 2017
"Brilliant" analysis of adult addiction treatment caseloads and success indicators in England, corresponding figures for the under-18s, and a reminder of how primary care can help deal with the cannabis-using components of the caseloads. Wales expands naloxone provision. Back to the early 1960s to unearth a pioneering US trial of disulfiram for repeat drunkenness offenders.

Choose analyses to view by scrolling down and clicking the blue titles.

Join the Effectiveness Bank mailing list for research updates.
---
Drug and alcohol treatment in England: numbers and trends
Analysed textually and pictorially through 20 charts, the performance of England's drug and alcohol treatment system up to 2015/16 – the ageing caseload, the puzzle of waning success with opiate users but increasing with drinkers, the dramatic fall in new young opiate use patients, and how deeply treatment has penetrated the population of dependent opiate users and drinkers.


"A really brilliant analysis!" Professor Susanne MacGregor, London School of Hygiene and Tropical Medicine
Cannabis dominates under-18s treatment in England
The diminishing youth treatment caseload in England is increasingly dominated by under-18s primarily being treated for cannabis use problems as the numbers of primary problem drinkers falls away to just 15% of the caseload
Also see hot topic on the treatment of problem cannabis use.
Responding to cannabis use in primary care
Given the increasing significance of cannabis in UK youth treatment caseloads, we return to this 2010 clinical review to see what can be gleaned about how to assess and manage problem cannabis use in primary care.
Also see hot topic on the treatment of problem cannabis use.
In 2015/16 Wales trained 2,171 to administer naloxone
Public Health Wales report charting the roll-out of 'take-home naloxone' in Wales up to 2016, a harm-reduction measure implemented to prevent deaths involving opiate-type drugs. That year naloxone potentially helped save 433 lives.
Also see hot topic on naloxone provision.
'Skid-row drunks' take anti-drinking drug to avoid spell in jail
In the early 1960s a pioneering US trial tested whether faced with another spell in jail, repeat drunkenness offenders would instead take a drug which promotes abstinence by generating deterrent physical reactions to alcohol. Most did, belying their supposedly hopeless condition. An analysis prepared for the seminal articles list of the Alcohol Treatment Matrix.
---
Discover your own research gems by exploring the entire Effectiveness Bank.
Subject search on broad themes like prevention or treatment or specific sub-topics
Free text search to find documents which contain your chosen key words.

---
The Drug and Alcohol Findings Effectiveness Bank offers a free mailing list service updating subscribers to UK-relevant evaluations of drug/alcohol interventions. Findings is supported by Alcohol Research UK and the Society for the Study of Addiction and advised by the National Addiction Centre.