Additions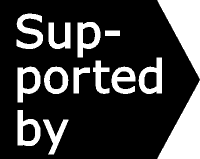 ---
Effectiveness Bank additions 8 September 2017
Despite its limitations, researchers revisiting 2003 Licensing Act for England and Wales say existing powers can still be used to address the public health consequences of alcohol. Rising alcohol-related admissions drive the testing of a 'symptom-driven' medication policy for withdrawal in one hospital trust. A reminder of the surprising recommendations on psychosocial therapies for drug users in NICE clinical guidelines, key quality yardsticks for British services. And two years on from pilots in England, the government's recovery agenda may not have been well served by its favoured payment-by-results commissioning model.

Choose analyses to view by scrolling down and clicking the blue titles.

Join the Effectiveness Bank mailing list for research updates.
---
Realising the potential of the 2003 UK Licensing Act
Seen as excluding health concerns and requiring an individualistic and 'premises by premises' approach, interviews with stakeholders and a revisiting of the 2003 Licensing Act for England and Wales suggest it could nevertheless be used to address public health and to implement licensing policies and decisions based on likely overall local impact.
Medication-assisted withdrawal led by patients' symptoms
In one UK hospital trust, a so-called 'symptom-triggered' approach to prescribing was taken for patients experiencing alcohol withdrawal. Clinicians were satisfied with the new protocol, but how did patient safety and outcomes fare?
UK health advisers' recommendations on psychosocial therapies for drug users
After comprehensively examining the evidence for psychosocial therapies for problem drug use, the UK's official health advisers made in some respects surprising and controversial recommendations. Drafted in 2007, the recommendations remained unchanged after a review in 2016.
Paying services for recovery may have backfired in England
Paying organisations to deliver better outcomes for patients, as opposed to paying for the services they deliver, sounds like a good idea – but the real test is how this commissioning model sizes up to the UK Government's aim of increasing numbers completing (and not returning) to treatment.
---
The Alcohol and Drug Treatment Matrices: key research selected and explored.
Alcohol matrix for alcohol brief interventions and treatment.
Drug matrix for harm reduction and treatment in relation to illegal drugs.

---
The Drug and Alcohol Findings Effectiveness Bank offers a free mailing list service updating subscribers to UK-relevant evaluations of drug/alcohol interventions. Findings is supported by Alcohol Research UK and the Society for the Study of Addiction and advised by the National Addiction Centre.