Additions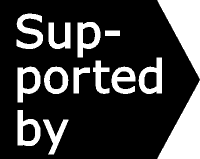 ---
Effectiveness Bank additions 8 November 2016
Much more is known about how well brief interventions work in emergency departments for harmful drinking compared with drug use. In France a brief intervention was associated with a near halving in alcohol-related emergency readmissions. For drug users in Europe, there is an urgent need to increase access to social reintegration interventions in the early stages of treatment, and for English heroin addicts, to maintain life-saving access to and retention in maintenance prescribing programmes.

Choose analyses to view by scrolling down and clicking the blue titles.

Not an Effectiveness Bank subscriber? Join mailing list for research updates.
---
Emergency department brief interventions for harmful drug use
The overwhelming majority of studies into brief interventions in emergency departments focus on harmful drinking, preventing firm conclusions being drawn about their effectiveness for harmful drug use. But, recognised benefits for alcohol, and likely cost-effectiveness, suggest that substance use brief interventions are appropriate for emergency care settings.
Brief emergency unit alcohol advice nearly halves readmissions
Brief interventions reduced alcohol-affected readmissions by nearly half among patients admitted to a French emergency department when drunk or in need of withdrawal. However, the intervention was conducted by alcohol treatment specialists in a context conducive to generating significant effects.
From the start treatment should target social reintegration
Report for the EU identifies an urgent need to increase access to social reintegration interventions for problem drug users. Though unable to pin down the best approaches, it stresses that reintegration measures should be embedded into drug treatment at an early stage.
Maintenance prescribing saves lives of English heroin addicts
To prevent overdose deaths, engage and retain people dependent on heroin or similar drugs in substitute prescribing programmes like methadone maintenance, is the clear implication of this English study. And watch out for them after leaving, especially after residential rehabilitation or inpatient care, when the death rate peaked at nearly 19 per 1000 person-years.
Impact of interventions with 'challenging' families uncertain
REVISED

First released in 2013 and materially revised with further information from a related evaluation.


Family interventions were at the heart of the UK government's ambition to 'turn around' the lives of 120,000 troubled families in England. Though falls in the number experiencing drink and drug problems were observed, the featured study could not show whether this was due to the interventions, and a report on a successor programme found no significant impacts.
---
Hot topics – important, controversial, dividing opinion over facts or interpretation.
Current hot topics: Selection for the current two-month period
Hot topics archive: Complete set of current and past hot topics

---
The Drug and Alcohol Findings Effectiveness Bank offers a free mailing list service updating subscribers to UK-relevant evaluations of drug/alcohol interventions. Findings is supported by Alcohol Research UK and the Society for the Study of Addiction and advised by the National Addiction Centre and the Federation of Drug and Alcohol Professionals.