Bulletin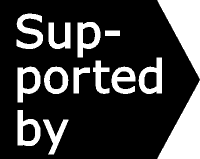 ---
Effectiveness Bank additions 11 April 2016
First how to find risky drinkers and then how best to nudge them to cut down. Moving on to how to prevent re-addiction to opiates using two new pharmacotherapies – the controversial naltrexone injection and a new use for a drug normally associated with detoxification.

Choose analyses to view by scrolling down and clicking the blue titles.

Not an Effectiveness Bank subscriber? Join mailing list for research updates.
---
Are three questions enough to detect unhealthy drinking?
AUDIT is a popular 10-question screening test for detecting unhealthy drinking. But with a shorter version also available, this review asks whether its first three questions have proved just as useful.
Risky-drinking inpatients respond best to multi-session brief interventions
Review of studies of interventions for heavy drinkers identified among general hospital inpatients concluded that multi-session brief interventions could reduce drinking. Yet to be pinned down is why though sometimes they work, brief interventions often fail.
Also see hot topic and row one of the Alcohol Treatment Matrix.
Long-acting opiate-blocker helps released prisoners avoid re-addiction
Though few seemed willing to try this treatment, among those who did, opiate-blocking injections active for about a month helped formerly dependent US prisoners avoid relapse to regular opiate use after release.
Also see Effectiveness Bank hot topic on naltrexone injections and implants in the treatment of opiate dependence.
Clonidine trialled in new anti-relapse role for heroin dependence
From the USA findings which could presage the transformation of clonidine from a short-term withdrawal aid in heroin dependence to a long-term relapse-prevention medication.
---
The Alcohol and Drug Treatment Matrices: core research selected and explored
Alcohol matrix for alcohol brief interventions and treatment
Drug matrix for harm reduction and treatment in relation to illegal drugs

---
The Drug and Alcohol Findings Effectiveness Bank offers a free mailing list service updating subscribers to UK-relevant evaluations of drug/alcohol interventions. Findings is supported by Alcohol Research UK and the Society for the Study of Addiction and advised by the National Addiction Centre and the Federation of Drug and Alcohol Professionals.