Bulletin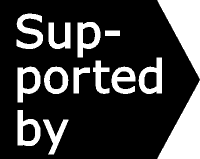 ---
Effectiveness Bank additions 13 December 2016
For alcohol-dependent patients in England, getting into treatment can seem like a complicated obstacle course. Once they get there, will medications help, and which one? For opiate-dependent patients, the question is whether 'talking therapies' augment medication. And when treatment is not on the agenda, in Denmark places where drug users can inject under clinical supervision seem to reduce risk and shield the community from public injecting.

Choose analyses to view by scrolling down and clicking the blue titles.

Not an Effectiveness Bank subscriber? Join mailing list for research updates.
---
Do we inadvertently make it hard to start and stay with alcohol treatment?
Interviews with patients in community treatment services reveal that 'treatment pathways' can be confusing and unpredictable – helping to explain low levels of engagement and retention. A key conclusion of this study is that services (and the routes through them) should better reflect the capacity and capabilities of people with alcohol dependence.
Naltrexone and acamprosate best suited to different alcohol treatment goals
Naltrexone and acamprosate both modestly curtail drinking among alcohol-dependent patients, but which is best in which circumstances and for which treatment goals? To find out, this review compared the medications' performance when separately benchmarked against a placebo, bringing to bear much more data than is available from the few trials which directly compared the two.
Worth supplementing buprenorphine with therapy?
Provide psychosocial therapy as well as buprenorphine, or extend treatment to more opioid-dependent patients by not requiring therapy? Across relatively uncomplicated patients treated at a primary care clinic, this US study found no added benefit from cognitive-behavioural therapy, but other patients need extra support to make the most of substitute prescribing programmes.
REVISED
Clients of Danish drug consumption room reduce public injecting
As a public health intervention, this safe injecting facility in Copenhagen (Denmark) successfully reached people engaging in high-risk behaviours and did not lead to an increase in overall frequency of injecting. Its clients reported less rushed/stressful injections, less public injecting outdoors and no longer sharing needles after the facility opened in 2012.
Also added to the Effectiveness Bank
Aspirational, but achievable, standards of care for adults with drug-use problems
REVISED
Evidence from the European Union's drug misuse monitoring centre about the benefits of drug consumption rooms
---
Discover your own research gems by exploring the entire Effectiveness Bank.
Subject search on broad themes like prevention or treatment or specific sub-topics
Free text search to find documents which contain your chosen key words.

---
The Drug and Alcohol Findings Effectiveness Bank offers a free mailing list service updating subscribers to UK-relevant evaluations of drug/alcohol interventions. Findings is supported by Alcohol Research UK and the Society for the Study of Addiction and advised by the National Addiction Centre and the Federation of Drug and Alcohol Professionals.