Additions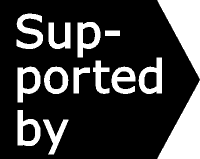 ---
Effectiveness Bank additions 15 March 2018
A warning about the impending "dismantling" of the English drug treatment system, one largely based on prescribing heroin substitutes. In Norway and in a US state prison system, these treatments were tested against opposing programmes intended to eliminate legal and illegal opioid use. Last is another demonstration that implementation is the Achilles' heel of alcohol screening and brief intervention.

Choose analyses to view by scrolling down and clicking the blue titles.

Join the Effectiveness Bank mailing list for research updates.
---
Funding cuts threaten "dismantling" of English drug treatment system
The UK government's official drug policy advisers warn that without significant efforts to protect investment and quality, in England "loss of funding will result in the dismantling of a drug misuse treatment system that has brought huge improvement to the lives of people with drug and alcohol problems".
Also see hot topic, What about evidence-based commissioning?
Head to head: two "radically different" treatments for heroin dependence
In Norway monthly injections of a long-acting form of the opiate-blocking drug naltrexone were judged on a par with the daily opioid substitute buprenorphine for maintaining abstinence from heroin after detoxification. Clearly intended for different purposes and different types of patients, naltrexone was the novel treatment in this context, and was more likely to be recommended to others.
Keep maintaining opiate-dependent prisoners
From the USA, a rare randomised trial found in favour of continuing methadone maintenance when patients entered prison rather than compulsory withdrawal. The potential benefits were most apparent in the near-100% continuation of treatment during the highly overdose-prone weeks after leaving prison.
Involve the right people to spot barriers to delivering brief interventions
The DrinkThink screening and brief intervention package for risky drinking was developed with young people (the intended beneficiaries), but not with professionals. Despite the potential of the intervention, delivery was impaired by obstacles spanning training, working cultures, and attitudes about young people's drinking.
Also see hot topic on brief alcohol interventions.
---
Share your discovery of the Effectiveness Bank by sending an email to your colleagues.
Hot topics – important, controversial, dividing opinion over facts or interpretation.
Current hot topics: Selection for the current two-month period
Hot topics archive: Complete set of current and past hot topics

---
The Drug and Alcohol Findings Effectiveness Bank offers a free mailing list service updating subscribers to UK-relevant evaluations of drug/alcohol interventions. Findings is supported by Alcohol Research UK and the Society for the Study of Addiction and advised by the National Addiction Centre.