Additions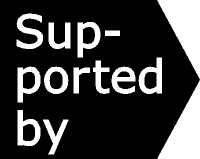 ---
Therapy relationships that work 3
Managing the relationship
How therapists can build and manage the recovery-promoting relationship with the client is the focus of this third bulletin recapping 16 reviews for the American Psychological Association, each featuring expert advice based on amalgamations of research findings on different aspects of the client-therapist relationship. With the overview of the reviews, these constitute the most authoritative resource yet for treatment staff who want to develop their relationship skills.


"… essential reading for anyone looking to improve their ability to form effective working relationships with their clients."
Dr Luke Mitcheson Consultant Clinical Psychologist, South London and Maudsley NHS Trust, England


Choose analyses to view by scrolling down and clicking the blue titles.

Join the Effectiveness Bank mailing list for research updates.
---
'Therapist, know thyself'
… the Socratic injunction strongly suggested by findings showing that counsellors and therapists who can recognise, understand and use their reactions to clients – even reactions driven by the practitioner's internal conflicts – conducted better therapy and had more satisfied clients.
Guidance on some of the trickiest decisions therapists have to make
It's a dilemma for all therapists and counsellors – how much to disclose about yourself. Another difficult decision is when to directly confront what is happening then and there in therapy. This review finds that generally positive reactions follow, but also that these tactics can backfire. Guidance is offered on when and how to try them.
Emotional reactions 'drive effective therapy'
Amalgamated findings show that psychotherapy outcomes are substantially and significantly better the more the therapist or especially the client have displayed emotional reactions during therapy – though among substance use clients, focusing on emotions has not been universally helpful.
Therapist–client tensions can be productive if resolved
Psychotherapy studies raise the intriguing possibility that experiencing breakdowns or tensions ('ruptures') in the therapist–client relationship, and then resolving these, promotes client welfare even more than tension-free relationships. Evidence-based tips aim to help therapists get back on track after ruptures.
---
Share your discovery of the Effectiveness Bank by sending an email to your colleagues.
Discover your own research gems by exploring the entire Effectiveness Bank.
Subject search on broad themes like prevention or treatment or specific sub-topics
Free text search to find documents which contain your chosen key words.

---
The Drug and Alcohol Findings Effectiveness Bank offers a free mailing list service updating subscribers to UK-relevant evaluations of drug/alcohol interventions. Findings is supported by Alcohol Change UK and the Society for the Study of Addiction and advised by the National Addiction Centre.