Bulletin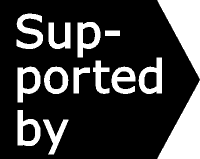 ---
Effectiveness Bank additions 16 May 2016
Focus on Scotland, becoming a UK test-bed for more adventurous policies. Their groundbreaking national naloxone programme and ambitious alcohol strategy offer models for the rest of the UK, though evaluations were not totally positive. Evidence from Amsterdam that extended bar opening hours can mean more alcohol-related injuries, and offering the chance to win prizes if patients test abstinent works ... at first.

Choose analyses to view by scrolling down and clicking the blue titles.

Not an Effectiveness Bank subscriber? Join mailing list for research updates.
---
Scottish national naloxone drive saved lives after release from prison
In 2011 Scotland became the first country to fund a national policy of distributing the opiate-blocker naloxone to prevent drug-related deaths. An evaluation found the programme did prevent deaths after release from prison – but why no apparent impact in other circumstances?
Also see Effectiveness Bank hot topic on overdose prevention, including naloxone programmes.
The impact of Scotland's ambitious alcohol strategy
While some evidence-based interventions from Scotland's alcohol strategy have been implemented, inability to introduce minimum unit pricing has limited the strategy's contribution to declines in alcohol consumption and related harm.
Also see Effectiveness Bank hot topic on minimum unit pricing.
Alcohol-related injuries up by a third when Amsterdam bars open later
Adding just one or two hours to late-night opening times for bars and clubs in two of Amsterdam's nightlife areas led to a persistent 34% increase in alcohol-related injuries.
Prizes for abstinence work ... at first
Systematically offering the chance to win prizes if patients test abstinent costs less than other 'contingency management' systems which give rewards each time, but does it work? Across 18 studies, the answer was 'Yes', though effects soon faded to zero.
Also see Effectiveness Bank hot topic on issues and evidence relating to contingency management.
---
The Alcohol and Drug Treatment Matrices: core research selected and explored
Alcohol matrix for alcohol brief interventions and treatment
Drug matrix for harm reduction and treatment in relation to illegal drugs

---
The Drug and Alcohol Findings Effectiveness Bank offers a free mailing list service updating subscribers to UK-relevant evaluations of drug/alcohol interventions. Findings is supported by Alcohol Research UK and the Society for the Study of Addiction and advised by the National Addiction Centre and the Federation of Drug and Alcohol Professionals.