Additions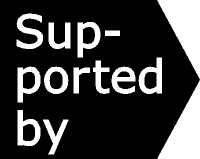 ---
Effectiveness Bank additions 16 June 2020
Can a housing intervention end the cycle of chronic homelessness and help people remain in opioid substitution therapy? Were all interventions created equal when it comes to preventing opioid-related overdoses and overdose deaths? What can a decades-old study tell us about the limits and possibilities of primary care consultations for enquiring about risky drinking and other 'lifestyle issues'?

Choose analyses to view by scrolling down and clicking the blue titles.

Join the Effectiveness Bank mailing list for research updates.
---
Undoing the 'double bind' of homelessness and substance use problems
Housing first is part of the UK Government's plan to end rough sleeping by 2024, cementing the programme's role in addressing chronic homelessness, including among people with substance use problems. In New York City researchers asked whether housing first could indeed help the target group remain in housing, as well as support their retention in methadone maintenance therapy up to three years later.
Lifesaving potential of mounting a large-scale harm reduction programme
Highly detailed surveillance data in the Canadian province of British Columbia offered an opportunity to study the impact of the public health response to the opioid crisis. How many deaths were averted by take-home naloxone, opioid substitution therapy, and drug consumption rooms?
US study finds protective effect of opioid substitution therapies not being fully realised
In a very large sample of patients with opioid use problems, the treatment pathway associated with the greatest risk reduction was also the hardest to access. Why did only 1 in 10 patients receive medical treatment with buprenorphine or methadone? What are the implications for other countries when availability and duration of treatment is curtailed?
Time really does make a difference to primary care brief intervention delivery
Lack of time in general practice consultations is probably the most commonly cited obstacle to more widespread screening and brief intervention for drinking in primary care. A study in England from 1992 proved this was not just an excuse for the low priority given to alcohol – an extra minute really did make a difference to alcohol advice and health promotion in general.
Other news and updates
The latest instalments of our fortnightly course on alcohol treatment have discussed how treatment organisations can create an environment where staff and alcohol-dependent patients realise their potential and mechanisms for establishing recovery-generating care with diminished resources.

Feeding into this work to refresh the Alcohol Treatment Matrix, an updated hot topic asks why the alcohol caseload seems to be shrinking. The steady decline since 2013/14 in England's alcohol treatment caseload has worried Public Health England among others. Is it because need for treatment is declining too, or have austerity-driven funding cuts made treatment less accessible?

An analysis of a flagship drug treatment policy initiative was also updated. In 2015 the government's pilot payment-by-results schemes was associated with fewer successful completions of treatment and more prospective patients declining treatment. A later report from the same research project confirms these results over a longer period and extends its analysis to patients whose primary substance use problem was drinking.
---
Share your discovery of the Effectiveness Bank by sending an email to your colleagues.
Hot topics – important, controversial, dividing opinion over facts or interpretation.

---
The Drug and Alcohol Findings Effectiveness Bank offers a free mailing list service updating subscribers to UK-relevant evaluations of drug/alcohol interventions. Findings is supported by the Society for the Study of Addiction and Alcohol Change UK, and advised by the National Addiction Centre.