Additions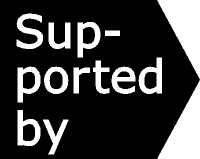 ---
Effectiveness Bank additions 17 December 2018
Scotland paves the way for positioning drinking and illicit drug use as pressing public health concerns; authoritative UK guidance urges prevention activities to be directed to vulnerable groups; drug education programme in Australia arms pupils with skills and information to make safer decisions; and at the sharper end of harm reduction, robust retort to critics who say 'no strong evidence' that naloxone reduces rate of overdose deaths.

Choose analyses to view by scrolling down and clicking the blue titles.

Join the Effectiveness Bank mailing list for research updates.
---
A new strategy for Scotland: 'rights, respect and recovery'
Already credited with being the most closely aligned of UK nations with evidence-based recommendations, Scotland's new strategy on alcohol and other drugs isn't afraid to stray into value-driven territory. Eschewing messages about 'personal responsibility' in favour of respect and dignity, the Scottish Government frames substance use as an urgent human rights and public health issue.
'Use every contact to identify those at risk', says UK drug prevention guidance
Recognising that trauma, adversity and stigma make some sections of society more vulnerable to drug problems, the UK's health and social care advisory body offers authoritative guidance for practitioners across a range of settings whose work brings them into contact with 'at risk' populations. 'Drug problem prevention is part of your job,' is the message to workers whose core mission may be something else entirely.
Can a harm reduction ethos restore drug education's effectiveness credentials?
Longer term alcohol-related findings of a large-scale Australian trial argue strongly for harm reduction to be the basis for substance use education in schools. That might be accepted for alcohol, but with national UK policies prioritising drug-free outcomes, would it be a step too far for illegal drugs?
Can we really say naloxone reduces the overall rate of overdose deaths?
The problem is that the 'gold standard' for establishing causality – randomised trials – cannot ethically be applied to an intervention known to save individual lives. But there are a set of widely applied criteria for establishing the presumption of causality even without a randomised trial. Against naloxone programme data, these strongly suggest the portable rescue kits really do cut the death rate due to opioid overdose.
---
Share your discovery of the Effectiveness Bank by sending an email to your colleagues.
Hot topics – important, controversial, dividing opinion over facts or interpretation.

---
The Drug and Alcohol Findings Effectiveness Bank offers a free mailing list service updating subscribers to UK-relevant evaluations of drug/alcohol interventions. Findings is supported by Alcohol Change UK and the Society for the Study of Addiction and advised by the National Addiction Centre.