Bulletin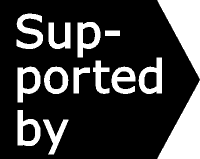 ---
Effectiveness Bank additions 19 February 2016
Scotland tops UK league on evidence-based alcohol policy; even very heavy drinkers reject treatment; query over whether prison methadone treatment saved lives in Scotland, but more evidence of its lifesaving impact outside prison.
Choose analyses to view by scrolling down and clicking the blue titles.

Not an Effectiveness Bank subscriber? Join mailing list for research updates.
---
REVISED
Which UK nation wins on evidence-based alcohol policy?
Devolution has seen alcohol policy diverging widely between UK nations. According to this independent assessment, Scotland leads the way with policies most closely aligned to evidence-based recommendations. England takes the wooden spoon.
Problem drinking hospital patients reject treatment
This UK study tested whether problem drinking patients identified by screening would find a healthy living intervention preferable to a specific alcohol intervention. Main lesson was that when very heavy drinkers are not looking for treatment, it's hard to persuade them to give it a try.
Also see brief interventions hot topic.
Did prison methadone save lives in Scotland?
Failure to find effects concentrated in the first two weeks after release persuaded analysts that widespread methadone prescribing in Scottish prisons from 2002 did not reduce drug-related deaths after release. But over 12 weeks the rate did fall substantially, and methadone may have helped.
Also see analysis of a review of maintenance treatment in prison including a commentary on UK policy.
Staying on methadone saves lives
Primary care methadone patients in Ireland were nearly four times more likely to die during periods out of treatment. The study's support for the lifesaving impact of unbroken, long-term treatment runs counter to recent UK government policy.
Also see corresponding UK study and hot topic on UK maintenance policy.
Also added to the Effectiveness Bank
British public think TV alcohol ads breach advertising code
Psychotherapy betters usual treatment for personality disordered problem drinkers
---
The Alcohol and Drug Treatment Matrices: core research selected and explored
Alcohol matrix for alcohol brief interventions and treatment
Drug matrix for harm reduction and treatment in relation to illegal drugs

---
The Drug and Alcohol Findings Effectiveness Bank offers a free mailing list service updating subscribers to UK-relevant evaluations of drug/alcohol interventions. Findings is supported by Alcohol Research UK and the Society for the Study of Addiction and advised by the National Addiction Centre and the Federation of Drug and Alcohol Professionals.