Additions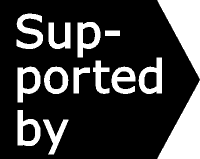 ---
Effectiveness Bank additions 19 July 2018
Patients dependent on prescription opioids are best maintained rather than withdrawn from substitute medication. Review explores the evidence for 'fast and effective' emergency department alcohol interventions. Online school-based drug education for new psychoactive substances reduces intentions to use. Pre-conception counselling helped reduce the risk of alcohol-exposed pregnancies; associated drinking guidelines ignite a bigger ethical conversation.

Choose analyses to view by scrolling down and clicking the blue titles.

Join the Effectiveness Bank mailing list for research updates.
---
Use medication-assisted withdrawal sparingly for prescription opioid dependence
As with heroin users, the featured trial showed that people dependent on prescription opioids had poorer outcomes from tapered withdrawal of a legal opiate substitute (in this case buprenorphine) than from ongoing maintenance therapy. Withdrawal risked patients leaving treatment and the majority rapidly returning to illicit opioid use.
Delivered in under 10 minutes, are ultra-brief interventions effective?
The hectic and fast-paced environment of the emergency department is not always considered conducive to even a brief alcohol intervention. While in principle further shortening the time of the intervention would make delivery more feasible, on important patient outcomes an effective ultra-brief intervention in this setting has yet to be found.
2-in-1 school-based prevention programme for ecstasy and emerging drugs
In the UK and elsewhere, a compelling case has been made for simultaneously targeting use of new psychoactive substances and 'older' drugs such as ecstasy. The Australian 'Climate Schools' trial tested this premise, comparing standard health education with online drug education and prevention for both types of drugs. Among secondary school pupils, there were short-term improvements, but not to the same extent for ecstasy and new psychoactive substances.
Preventing alcohol- and tobacco-exposed pregnancies
In the USA the CHOICES Plus trial tested a bundle of 'pre-conception' services for risky drinking, smoking, and ineffective contraception. Significant reductions in the risk of pregnancies exposed to alcohol and tobacco suggest the package may be feasible and effective, but would it transfer to the UK context?
---
Share your discovery of the Effectiveness Bank by sending an email to your colleagues.
Discover your own research gems by exploring the entire Effectiveness Bank.
Subject search on broad themes like prevention or treatment or specific sub-topics
Free text search to find documents which contain your chosen key words.

---
The Drug and Alcohol Findings Effectiveness Bank offers a free mailing list service updating subscribers to UK-relevant evaluations of drug/alcohol interventions. Findings is supported by Alcohol Research UK and the Society for the Study of Addiction and advised by the National Addiction Centre.