Additions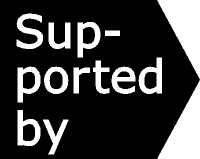 ---
Effectiveness Bank additions 20 January 2020
Rubbing shoulders in this bulletin, interventions with different methods and aims derived from differences in what we value most and how we see drug use: always bad, or only bad if it causes harm. Within the harm-reduction tradition, turning heroin into a medication to reduce illegal use of the same drug and needle exchange to prevent disease spread, but also brain stimulation methods targeting craving and dependence plus spiritual and religious interventions helping people take what for many are '12 steps' toward recovery.

Choose analyses to view by scrolling down and clicking the blue titles.

Join the Effectiveness Bank mailing list for research updates.
---
'Heroin on trial'
The UK has a long history of prescribing pharmaceutical heroin for the treatment of heroin dependence, a practice implemented recently in Middlesbrough (England) and Glasgow (Scotland) with the requirement that the medication be taken under clinical supervision. What has research from six countries concluded about this intensive intervention intended for patients who would otherwise be considered 'unresponsive' to treatment?
What is the best protection against blood-borne viruses?
"Strong evidence" for a harm reduction approach comes from a recent study tracking what happened to new HIV diagnoses when two US cities abandoned their prohibition on supply of injecting equipment in favour of legal provision via needle exchanges.
Therapeutic potential of brain stimulation techniques
Already used to treat various neurological and psychiatric disorders, a review investigates the utility of brain stimulation techniques for drug and alcohol problems. Is this family of treatments effective in curbing craving and substance use, and do today's interventions look sufficiently different from those historically misused and abused?
Spiritual and religious routes to recovery
Around the world, programmes which take a spiritual or overtly religious route to overcoming substance use problems are extremely common and in some countries dominant – but do they work any better than the alternatives? This review systematically sifted the evidence from the past 30 years.
---
Share your discovery of the Effectiveness Bank by sending an email to your colleagues.
Discover your own research gems by exploring the entire Effectiveness Bank.
Subject search on broad themes like prevention or treatment or specific sub-topics
Free text search to find documents which contain your chosen key words.

---
The Drug and Alcohol Findings Effectiveness Bank offers a free mailing list service updating subscribers to UK-relevant evaluations of drug/alcohol interventions. Findings is supported by the Society for the Study of Addiction and Alcohol Change UK, and advised by the National Addiction Centre.