Additions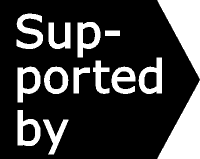 ---
Effectiveness Bank additions 21 July 2017
Promising but very different ways to prevent high-risk youngsters growing into risky drinkers tested in London and among poor black families in the US south. When problematic substance use does develop, the more troubled and troubling of young people benefit most from holistic care which changes their environment in and beyond the family. You might think that an in-prison residential therapeutic community is as much environmental change as most problem substance users ever experience; see what happened when for the first time this popular modality was rigorously evaluated in comparison with a less all-enclosing treatment.

Choose analyses to view by scrolling down and clicking the blue titles.

Join the Effectiveness Bank mailing list for research updates.
---
UK trial tests personality-based approach to preventing drinking
Positive and persistent effects on the drinking outcomes of high-risk London pupils suggests they may have benefited from this psychosocial intervention over standard drug education – but was the novel strategy of matching the intervention to the pupils' personality the active ingredient?
Parent-child intervention reduces teenage drinking in poor US families
Long-term results from an alcohol use prevention programme developed for children in poor black US families reinforce the potential of an approach which engages parents and children to improve parenting and to change the children's perceptions about the desirability of drinking.
Also see earlier results from same study and review of the programme on which the intervention was based.
Intervene beyond the family to help young problem substance users
Review finds multidimensional family therapy intervening across a child's social environment more effective than other interventions for treating young people with substance use and other behavioural problems, particularly those further along the severity scale.
Prison therapeutic community no better than counselling
For the first time in a prison setting a randomised trial has rigorously compared intensive residential therapeutic community treatment to outpatient counselling. Confounding expectations, a US prison for problem drug users gained no recidivism dividend by allocating even high-risk prisoners to intensive treatment.
"This is such a thoughtful write-up." Keith Humphreys, Professor of Psychiatry and Behavioral Sciences, Stanford University, USA and Senior Research Career Scientist, VA Health Services Research Center, Palo Alto, USA
---
Discover your own research gems by exploring the entire Effectiveness Bank.
Subject search on broad themes like prevention or treatment or specific sub-topics
Free text search to find documents which contain your chosen key words.

---
The Drug and Alcohol Findings Effectiveness Bank offers a free mailing list service updating subscribers to UK-relevant evaluations of drug/alcohol interventions. Findings is supported by Alcohol Research UK and the Society for the Study of Addiction and advised by the National Addiction Centre.