Additions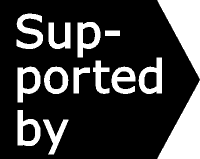 ---
Effectiveness Bank additions 21 December 2016
Scotland hosted what seems the first trial of a brief alcohol intervention in primary care. Heroin still fading from the English treatment caseload. Don't create 'dual diagnosis' services, says NICE. US simulation study finds naloxone a highly cost-effective lifesaver.

Choose analyses to view by scrolling down and clicking the blue titles.
Join the Effectiveness Bank mailing list for research updates.
---
Pioneering trial of brief interventions in primary care
Uncovered in our search for seminal studies for the Alcohol Treatment Matrix, from 1987 the findings and implementation difficulties of an evaluation of a brief controlled drinking intervention prefigured later real-world trials.
Also see Effectiveness Bank hot topic on brief interventions.
The 2014/15 treatment caseload in England
For the first time the annual accounting of the treatment caseload in England combines both drug and alcohol use patient records, registering a continuing trend down in total numbers due mainly to falls in users of heroin and other opiate-type drugs.
NICE advises against specialist 'dual diagnosis' services
Guidance from the UK's National Institute for Health and Care Excellence on care for substance users with severe mental illness says that rather than creating specialist 'dual diagnosis' services, health and social care (including substance use) services should adapt to these patients and collaborate in their care.
Also see Effectiveness Bank hot topic on the care of mentally ill problem substance users.
Naloxone cost-effective lifesaver
The first simulation of the cost-effectiveness of supplying naloxone kits to heroin users to enable them to prevent overdose deaths estimates that in the US context these programmes would be well within the range considered a cost-effective health intervention. Findings are likely to broadly apply to the UK.
Also see Effectiveness Bank hot topic on preventing overdose.
---
The Alcohol and Drug Treatment Matrices: core research selected and explored
Alcohol matrix for alcohol brief interventions and treatment
Drug matrix for harm reduction and treatment in relation to illegal drugs

---
The Drug and Alcohol Findings Effectiveness Bank offers a free mailing list service updating subscribers to UK-relevant evaluations of drug/alcohol interventions. Findings is supported by Alcohol Research UK and the Society for the Study of Addiction and advised by the National Addiction Centre and the Federation of Drug and Alcohol Professionals.