Bulletin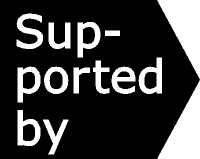 ---
Effectiveness Bank additions 22 March 2016
Injecting-related harm reduction features in three entries on maximising the preventive impact of treating hepatitis C infections, preventing HIV in offenders, and treating abscesses and other injuries. Another three evaluate how to reduce risky drinking among patients at sexual health clinics, in workplaces, and among students. Lastly, does standards-based commissioning improve addiction treatment?
Choose analyses to view by scrolling down and clicking the blue titles.

Not an Effectiveness Bank subscriber? Join mailing list for research updates.
---
Who should come first in the queue for hepatitis C treatment?
The ethics are debatable, but the figures seem incontrovertible: under certain circumstances, to maximally save others from infection it is best to focus expensive treatments for hepatitis C on some injectors and not others.
Also see Effectiveness Bank hot topic on preventing the spread of hepatitis C.
Reducing HIV risk among offenders
Offenders are at risk of HIV infection due to overlapping risk behaviours such as tattooing, violence, unprotected sex, and injecting drug use, but this review suggests they can be protected by targeted interventions; most promising are methadone maintenance and case management.
REVISED
Little impact from brief alcohol advice in sexual health clinics
After similarly negative results in other settings, a major study in London did not find clinically important reductions in drinking among excessive drinkers offered a brief intervention at sexual health clinics, nor did intervention seem a cost-effective use of health service resources.
Also see brief interventions hot topic.
Workplace education improved knowledge without affecting drinking
Two workplace lectures in Sweden resulted in significant improvements in employees' knowledge of alcohol-related risks, but increased awareness did not translate into reduced drinking.
Also added to the Effectiveness Bank
Specialist clinic co-located with mobile needle exchange cost-effectively improved treatment of injection-related wounds
To curb student drinking, focus on social losses from heavy drinking but health gains from moderation
Paying treatment services to meet efficiency and effectiveness standards improved performance
---
Discover your own research gems by exploring the entire Effectiveness Bank.
Subject search on broad themes like prevention or treatment or specific sub-topics
Free text search to find documents which contain your chosen key words

---
The Drug and Alcohol Findings Effectiveness Bank offers a free mailing list service updating subscribers to UK-relevant evaluations of drug/alcohol interventions. Findings is supported by Alcohol Research UK and the Society for the Study of Addiction and advised by the National Addiction Centre and the Federation of Drug and Alcohol Professionals.