Additions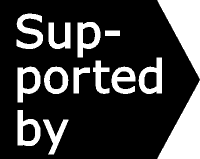 ---
Effectiveness Bank additions 22 May 2018
Four studies geared to the treatment of problem drug use, they variously assess the controversial proposition that abstinence can be maintained using medication-based treatments and financial rewards, the characteristics of (in)effective counsellors, an 'opioid-free' treatment for people dependent not on heroin but on prescription opioids, and the effectiveness of methadone-equivalent 'modafinil' for cocaine dependence. Plus a bonus update on the safety and benefits of high-dose baclofen for treating dependent drinking.

Choose analyses to view by scrolling down and clicking the blue titles.

Join the Effectiveness Bank mailing list for research updates.
---
EU report on whether rewards for abstinence aid medication-based treatment
Rewarding people dependent on illegal drugs for not using those drugs is a controversial tactic, one this report from the European Union's drug misuse centre found patchily effective in extending retention and reducing substance use as a supplement to medication-based treatments.
The counsellor is an 'active ingredient' in recovery, says classic study
The unexpected resignations of two counsellors at a US methadone clinic in early 1985 triggered a unique study of the influence of counsellors on their patients' recovery. The 'better' counsellors had consistent and professional patient management practices, enabling patients to stabilise their lives and leverage other social and medical services to address their problems. Are these the minimal conditions necessary for continued patient improvement, even with the powerful effects of methadone?
The relapse prevention effects of extended-release naltrexone
Monthly injections of 'opioid-blocking' naltrexone helped prevent relapse to opioid use among people involved in the US criminal justice system while they were in treatment, but its effects waned after the injections stopped. How do the findings of this study relate to the UK context where extended-release naltrexone is not currently licensed, and is there scope to maintain benefits in the long-term for people who prefer (or are more suited to) opioid-free rather than opioid-maintenance treatments?
US trial supports methadone equivalent for cocaine dependence
Like methadone for heroin dependence, modafinil is an oral medication with similar effects to cocaine but milder, slower in onset and longer-acting – properties which might help plug the gap in effective pharmacotherapies for dependence on cocaine/crack. This trial found it promoted abstinence from cocaine, but others have not, and side effects are a concern.
UPDATED
French committee says risks of baclofen outweigh benefits
Our commentary on the first trial to rigorously test high-dose baclofen to treat dependent drinking has been updated with the release on 24 April 2018 of an opinion on the balance between safety and benefits from a scientific committee set up by France's medicines regulator to help decide on an application to market the drug.
---
Share your discovery of the Effectiveness Bank by sending an email to your colleagues.
Discover your own research gems by exploring the entire Effectiveness Bank.
Subject search on broad themes like prevention or treatment or specific sub-topics
Free text search to find documents which contain your chosen key words.

---
The Drug and Alcohol Findings Effectiveness Bank offers a free mailing list service updating subscribers to UK-relevant evaluations of drug/alcohol interventions. Findings is supported by Alcohol Research UK and the Society for the Study of Addiction and advised by the National Addiction Centre.