Bulletin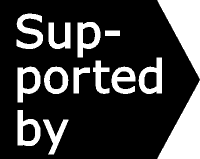 ---
Effectiveness Bank additions 22 July 2016
From prevention to treatment, could brief alcohol interventions work in a UK pharmacy setting, and do alcohol medications acamprosate and naltrexone have different impacts in the USA versus Europe? What are the pros and cons of European countries giving drug users naloxone to help prevent fatal overdoses, and which fares best motivation or education when it comes to brief harm-reduction counselling?

Choose analyses to view by scrolling down and clicking the blue titles.

Not an Effectiveness Bank subscriber? Join mailing list for research updates.
---
REVISED
Pharmacy brief intervention has no effect on problem drinking
Despite a clear rationale for embedding brief interventions in community pharmacies, this UK trial found no evidence that they would reduce hazardous or harmful drinking.
Alcohol treatment medications work as well in Europe as elsewhere
Whether differences between the patients mean impacts of the alcohol treatment medications acamprosate and naltrexone vary between Europe and the USA was the issue which motivated this fresh analysis of randomised trials. It confirmed the medications' efficacy and found no evidence that this differed in European trials versus those conducted elsewhere.
EU guidance on widening access to anti-overdose drug
Naloxone programmes are slowly spreading across Europe to help prevent overdoses from opioid drugs like heroin becoming fatal. Undecided countries now have this guidance and review commissioned by the European Union's drug misuse monitoring centre to help assess the pros and cons of enabling this medication to be administered by drug users and their associates.
Motivation versus education for reducing risky behaviours among people who inject drugs
Injectors at risk of infection due to sharing equipment responded best to brief risk-reduction counselling based on motivational rather than educational principles, offering a way to augment the benefits of harm reduction services.
Also see our recently updated hot topic on harm reduction.
---
Hot topics – important, controversial, dividing opinion over facts or interpretation.
Current hot topics: Selection for the current two-month period
Hot topics archive: Complete set of current and past hot topics

---
The Drug and Alcohol Findings Effectiveness Bank offers a free mailing list service updating subscribers to UK-relevant evaluations of drug/alcohol interventions. Findings is supported by Alcohol Research UK and the Society for the Study of Addiction and advised by the National Addiction Centre and the Federation of Drug and Alcohol Professionals.