Additions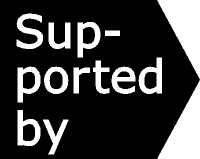 ---
Effectiveness Bank additions 22 November 2019
What levers can be pulled to increase delivery of screening and brief interventions and improve disclosures of risky drinking? How can testing and treatment programmes for hepatitis C be supported to thrive in prisons? Analyses added to the Effectiveness Bank this month address questions with important implications for public health.

Join the Effectiveness Bank mailing list for research updates.
---
National payment scheme not enough to promote alcohol screening by English GPs
In England the clearest impact of financial incentives to screen primary care patients for risky drinking was the plummeting screening rate after the incentives were withdrawn. If these results are applicable to England as a whole, over the following 21 months withdrawing the payments resulted in 603,719 fewer patients being screened and 27,439 fewer receiving brief advice.
'Going off script': screening and brief advice in Scottish antenatal care
Highly skilled and practiced at having difficult conversations, midwives play an important role in screening for and giving brief advice about drinking alcohol in pregnancy. Based on the Scottish antenatal experience, are midwives following the standardised approach, and how important is it that they do?
Eradicating hepatitis C in prisons
Successes and shortcomings characterising the experience of prisons in the North East of England illustrate how testing and treatment for hepatitis C could be optimised in custodial settings. Yet, without a strong pillar of harm reduction accompanying this approach, is it realistic to think prisons can combat the spread of hepatitis C?
Are other prisoners key to improving the uptake of hepatitis C testing and treatment?
Prisons are important sites for delivering public health interventions, but also present unique challenges. Could prison peer workers help link other prisoners to testing and treatment for hepatitis C? This study looks for answers in an Irish men's prison.
---
Share your discovery of the Effectiveness Bank by sending an email to your colleagues.
Hot topics – important, controversial, dividing opinion over facts or interpretation.

---
The Drug and Alcohol Findings Effectiveness Bank offers a free mailing list service updating subscribers to UK-relevant evaluations of drug/alcohol interventions. Findings is supported by the Society for the Study of Addiction and Alcohol Change UK, and advised by the National Addiction Centre.