Additions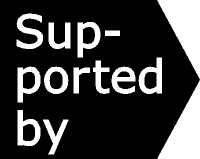 ---
Therapy relationships that work 4
Managing perceptions of the treatment

Clients' perceptions of and reactions to treatment are the focus of this final of four bulletins recapping 16 reviews for the American Psychological Association. Emerging from psychotherapy research worldwide are practical and effective ways to assess, shape and use these perceptions and reactions to improve outcomes for substance use clients.
"… essential reading for anyone looking to improve their ability to form effective working relationships with their clients."
Dr Luke Mitcheson Consultant Clinical Psychologist, South London and Maudsley NHS Trust, England


Choose analyses to view by scrolling down and clicking the blue titles.

Join the Effectiveness Bank mailing list for research updates.
---
Patients who expect the best are more likely to get it
How much a patient expects treatment to help them is not just an empty prediction but a force in actually making it help, is the possibility strongly suggested by this review. The reviewers recommend that therapists regularly assess expectations and if indicated take steps realistically to enhance them.
Outcomes best from therapies which 'make sense' to clients
Amalgamated findings suggest therapists should incorporate strategies to enhance the credibility of a treatment when explaining its rationale and throughout the programme. The more a treatment 'makes sense' to a patient, the better outcomes tend to be.
Feedback on client progress among most effective ways to improve outcomes
Providing therapists with real-time feedback from clients on their progress plus guidance on how to 'rescue' those doing poorly emerges as among the most effective ways to improve outcomes. Our commentary explores two key trials among substance use clients.
---
Share your discovery of the Effectiveness Bank by sending an email to your colleagues.
Discover your own research gems by exploring the entire Effectiveness Bank.
Subject search on broad themes like prevention or treatment or specific sub-topics
Free text search to find documents which contain your chosen key words.

---
The Drug and Alcohol Findings Effectiveness Bank offers a free mailing list service updating subscribers to UK-relevant evaluations of drug/alcohol interventions. Findings is supported by Alcohol Change UK and the Society for the Study of Addiction and advised by the National Addiction Centre.