Bulletin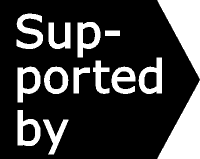 ---
Effectiveness Bank additions 23 December 2015
Widespread testing and treatment of infection offer new hope for preventing spread of hepatitis C; even in brief interventions, the counsellor matters; therapists can work effectively over the internet; review queries need for extended therapy for cannabis use.
Choose analyses to view by scrolling down and clicking the blue titles.

Not an Effectiveness Bank subscriber? Join mailing list for research updates.
---
Does testing positive for hepatitis C prompt risk reduction?
Using data pooled from studies in three countries, researchers examined the impact of hepatitis C testing and counselling and of testing positive versus negative on whether people who inject drugs become more or less likely to risk infection.
Also see Effectiveness Bank hot topic on treatment of infection and other ways to reduce spread of hepatitis C.
Study exposes influence of counsellor in brief interventions
Implications of this Swiss study of brief alcohol interventions are that frequent but superficially motivational remarks fail to connect with heavy drinkers identified through screening, while just a few which show a real attempt to understand have a positive impact, and just one incompatible with a client-centred ethos can render the session ineffective.
The implications of this study are also explored in the Alcohol Treatment Matrix cell on the influence of the practitioner in brief interventions.
Large reduction in drinking after Dutch web-based treatment
In the Netherlands, completing a cognitive-behavioural treatment programme for problem drinkers based on messages sent via a web site between therapist and patient was followed by a substantial reduction in drinking and improvements in health.
More on computerised brief interventions and treatment in this hot topic.
Authoritative review queries need for extended therapy for cannabis use
Conclusions supportive of cognitive-behavioural therapy for problem cannabis use from this authoritative UK assessment seem to conflict with earlier UK guidelines, though both query whether extended cognitive-behavioural therapy offers added value compared to briefer approaches.
Also see Effectiveness Bank hot topic on treatment of problem cannabis use.
Also added to the Effectiveness Bank
Reviewers assess 'what works' for cannabis users with mental health problems
Do risky student drinkers respond better to longer brief interventions?
Heroin prescribing reduces crime more than methadone
---
The Alcohol and Drug Treatment Matrices: core research selected and explored
Alcohol matrix for alcohol brief interventions and treatment
Drug matrix for harm reduction and treatment in relation to illegal drugs

---
The Drug and Alcohol Findings Effectiveness Bank offers a free mailing list service updating subscribers to UK-relevant evaluations of drug/alcohol interventions. Findings is supported by Alcohol Research UK and the Society for the Study of Addiction and advised by the National Addiction Centre and the Federation of Drug and Alcohol Professionals.